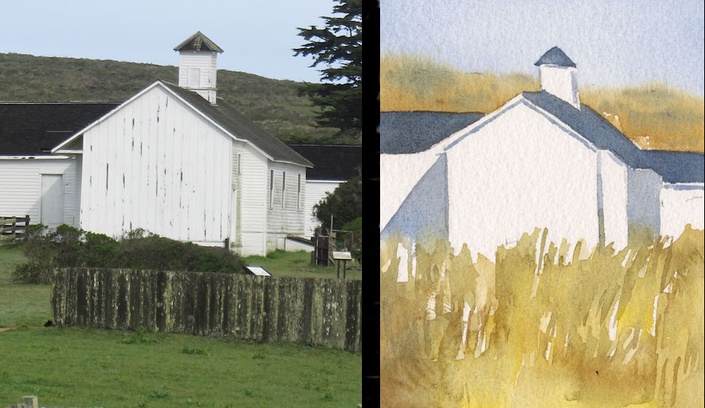 Barns & Ranches - mini course
Learn to be successful in watercolor
What students say
"loved the process and your explanations! I finally enjoy watercoloring :)" Lidiia Holokolosenko
Test the waters
In this non-interactive version you will get a better idea of what an online course is like, these lessons are designed for you to have fun, keep it simple and be successful.
Learn how much water to use, when to apply the color, surface drying time, how to create texture, and so much more.
Start with simple 5x7 paintings, then later if you like increase the size using the same techniques.
Go at your own Pace and have access to the content at anytime with no time limit.
What is covered in this course
Paint wood

& texture

Whats important in a composition
Paint simple barns & buildings
Grassland, bushes and trees
Keep your colors clean
Minimize details
Use watercolor blooms to your advantage
How much water should you use
Understand more about types of brushes
Get an idea of what an online course is like
Keep it simple
Best viewed in Firefox or Chrome Browsers
Your Instructor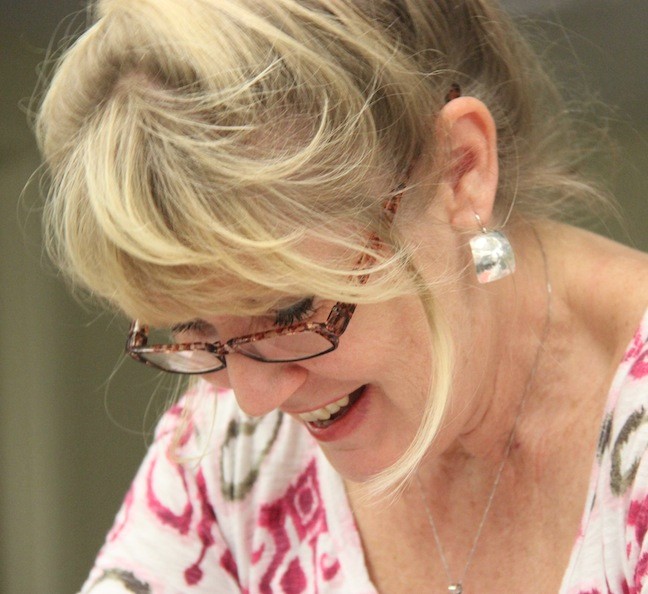 Birgit O'Connor, is a signature member of CWA-M, LWS-M, NWWS, and is an award winning artist, judge, juror and author of the top-selling North Light books " Watercolor in Motion""Paint Watercolor Flowers" and "Watercolor Essentials" along with being included in three other titles. Known for her original paintings and inspirational teaching style. In 2019, she is expanded into portraits which have been well received into international shows. Currently Birgit has reduced here busy traveling schedule so she can continue to develop and build her online courses. She has been included in over 60 national and international publications, the New York Times, SF Gate,Artist Magazine and Watercolor Artist Magazine INK in New Mexico, in the United States, Dobry Zank, (publication in Poland) "L'Art de l'Aquarelle in France. Her memberships include Cambridge Who's Who, Who's who in America and Who's who in American woman. In 2018 she launched a Podcast "The World of Watercolor Painting" to help support and encourage artists from around the world (available on your favorite podcast app). www.birgitoconnor.com
Course Curriculum
Before your begin
Available in days
days after you enroll
Red Barns
Available in days
days after you enroll
Gospel flat
Available in days
days after you enroll
Frequently Asked Questions
How long do I have access to the course?
As long as your enrolled, this is a sample course
Having problems viewing a course?
Try either Firefox or Chrome as your browser
Dear Birgit I want to thank you (among all the other teachers) for sharing your knowledge. I think that you are extremely good at explaining what you are doing in a pedagogical way and also extremely good at creating something beautiful by selecting the basic things which by the brain will make a scene complete without unnecessary details. I know that it is a skill that is hard to achieve. I have learned a lot from you! Thank you! /Erik
HI Birgit, THANK YOU THANK YOU......Every time I watch one of your demos I can't wait to get painting. Those quick easy expressions get me jump started when I'm putting off starting a "project" painting.. Elaine Valdini
These courses are so down to earth and easy to understand. I think that even I, a beginner, will be able to learn and do with practice. Elma Kitch