Develop your painting skills with my simple and fun watercolor painting courses.

We have a lot to look at. Take your time and look around.
My courses are designed for all skill levels and are a great way to grow as an artist.
If you don't know where to start, view the bundles below or try a Free barns mini-course.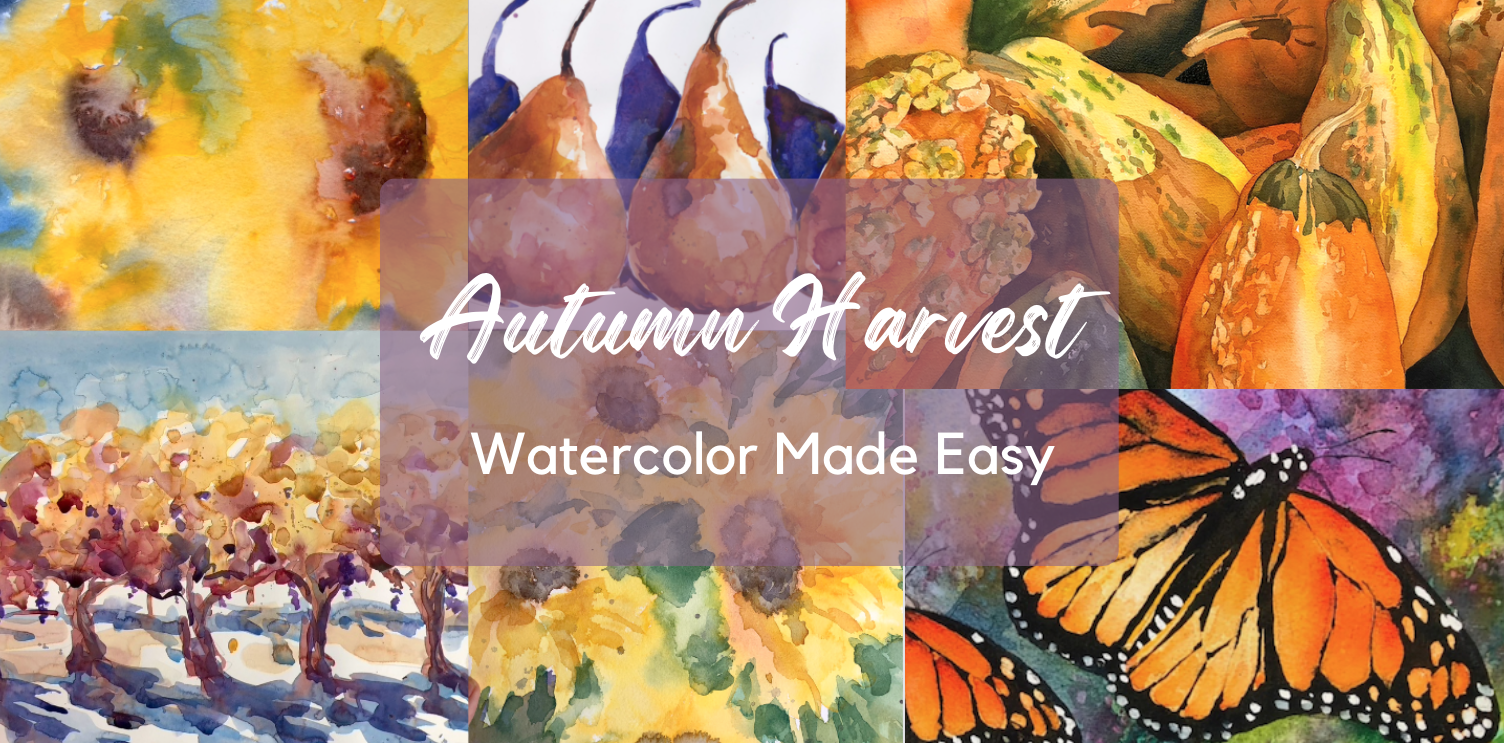 Featured Bundle - Autumn Harvest
Include Bonus
Live Workshop, Shape, Shadow & Light

There is much to love about the fall, from pumpkin-spiced everything to hayrides and haunted houses. Paint at your own pace, get cozy, and enjoy your family with plenty of painting fun. Explore different techniques with a series of workshop demonstrations and focused lessons, including lifetime access. Find Out More


2023 Fall Schedule
Live Online Workshops

Paint along and ask questions in real-time, with lifetime access to the recording.
Take advantage of limited-time early registration pricing!
Click the workshops below for more details.

*Workshops are selling out*

Did you miss the Workshop?

Paint along with the
replay!

Includes workshop recording, segmented lessons, line drawings, and workbooks.

"Thank you!!! I would never have thought I could paint like this—amazing instruction and so easy to follow. You are an excellent teacher!!" -
Kathleen Parker
"Your course videos and instructions, handouts etc were absolutely perfect. You leave nothing out of the instructions, thank you so much" -
Kathryn Bevin
Flower Bundles
If you're ready to create paintings that command attention and all the skills you need to create your own body of work this series is for you.

Land & Seascapes
Enjoy the Freedom of Being Loose and Free.
Excellent for skill building and expressive and watercolor painting.

"Your teaching methods are so powerful, and your courses have enabled me to see almost everything in a very different way than I did "pre-Birgit"! Thank you so much for opening up my mind and helping me to make my paintbrushes work for me in a way they never did before. I will definitely be taking advantage of learning more from you whenever I can." Thank you" -
Gloria Andison
Explore and choose from a wide variety of different subjects and styles.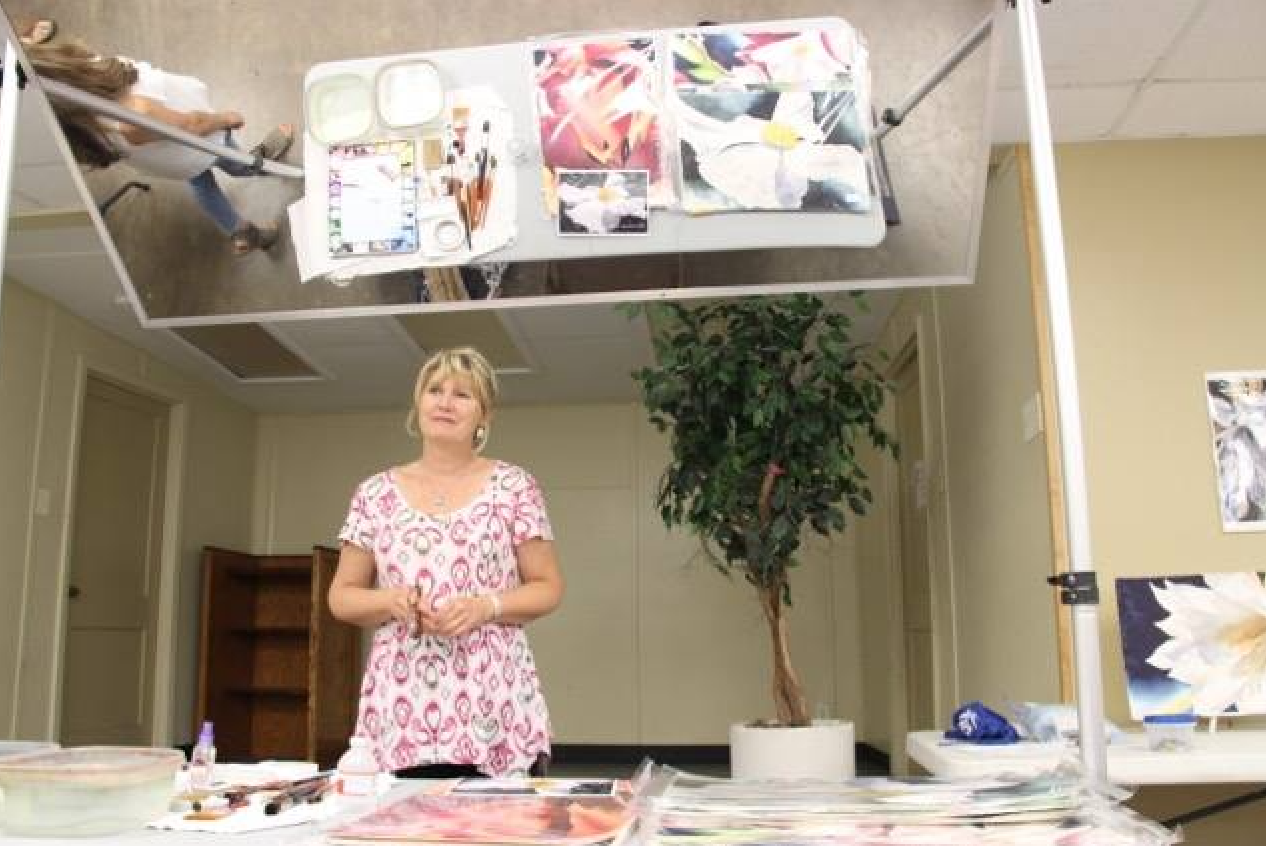 About your instructor

Birgit O'Connor

Master artist Birgit O'Connor is an internationally known award-winning artist, judge, juror and, author, known for her original paintings and inspirational teaching style. She is signature member of M-NWWS, M-CWA, M-LWS. Her memberships include Cambridge Who's Who, Who's who in America and Who's who in American women. 
Her books "Watercolor in Motion", "Paint Watercolor Flowers" and "Watercolor Essentials" are top selling titles in her field, along with being included in over 60 national and international publications such as the New York Times, SF Gate, Watercolor Magazine, Dobry Zank, (Poland) "L'Art de l'Aquarelle (France).
Student Paintings from the courses.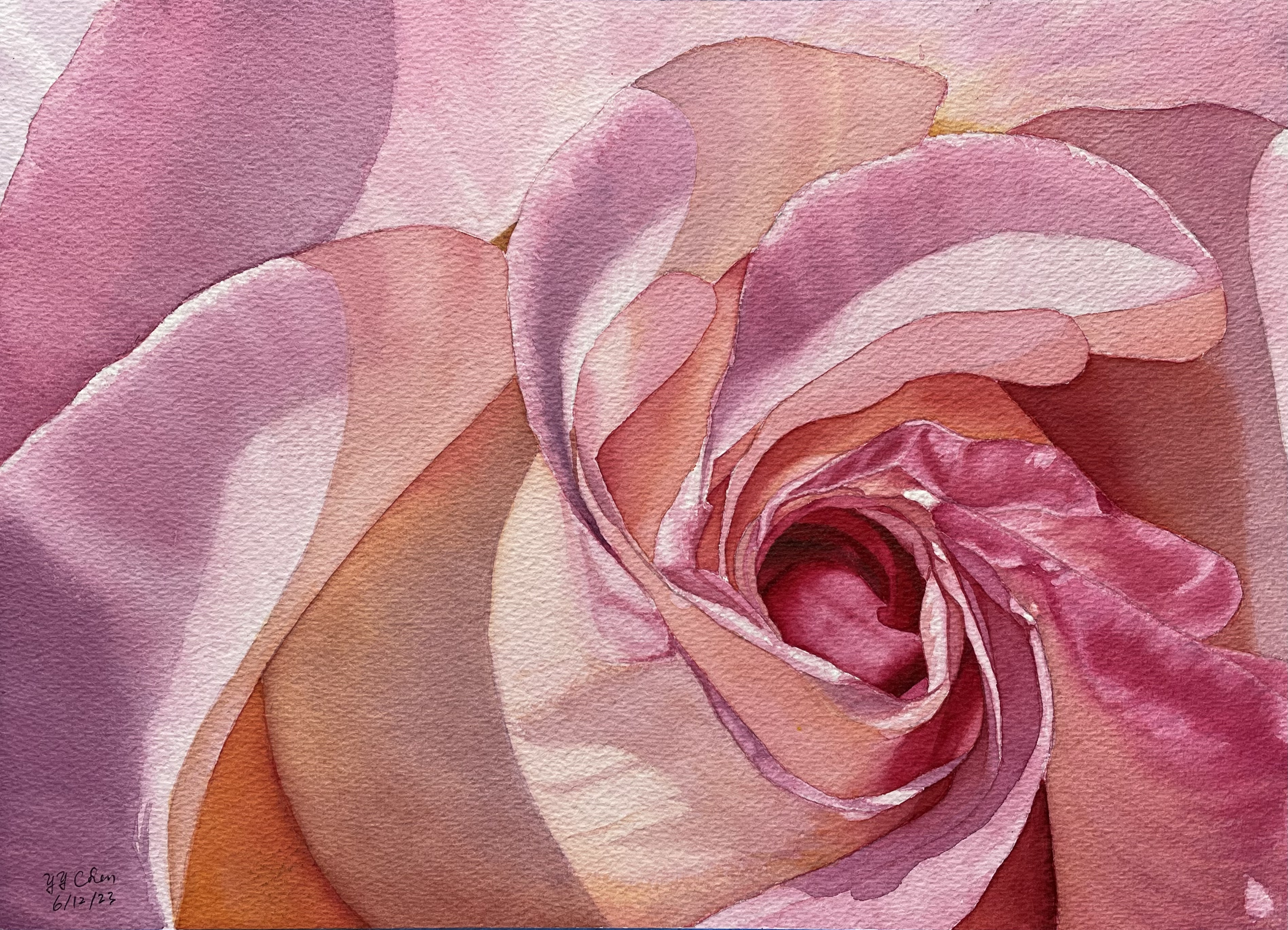 Floral Abstraction Course

Thank you again for inspiring me to turn a flower photo into an abstract concept. This is a very interesting course that provides me with many ideas and information.
Chrissie Chen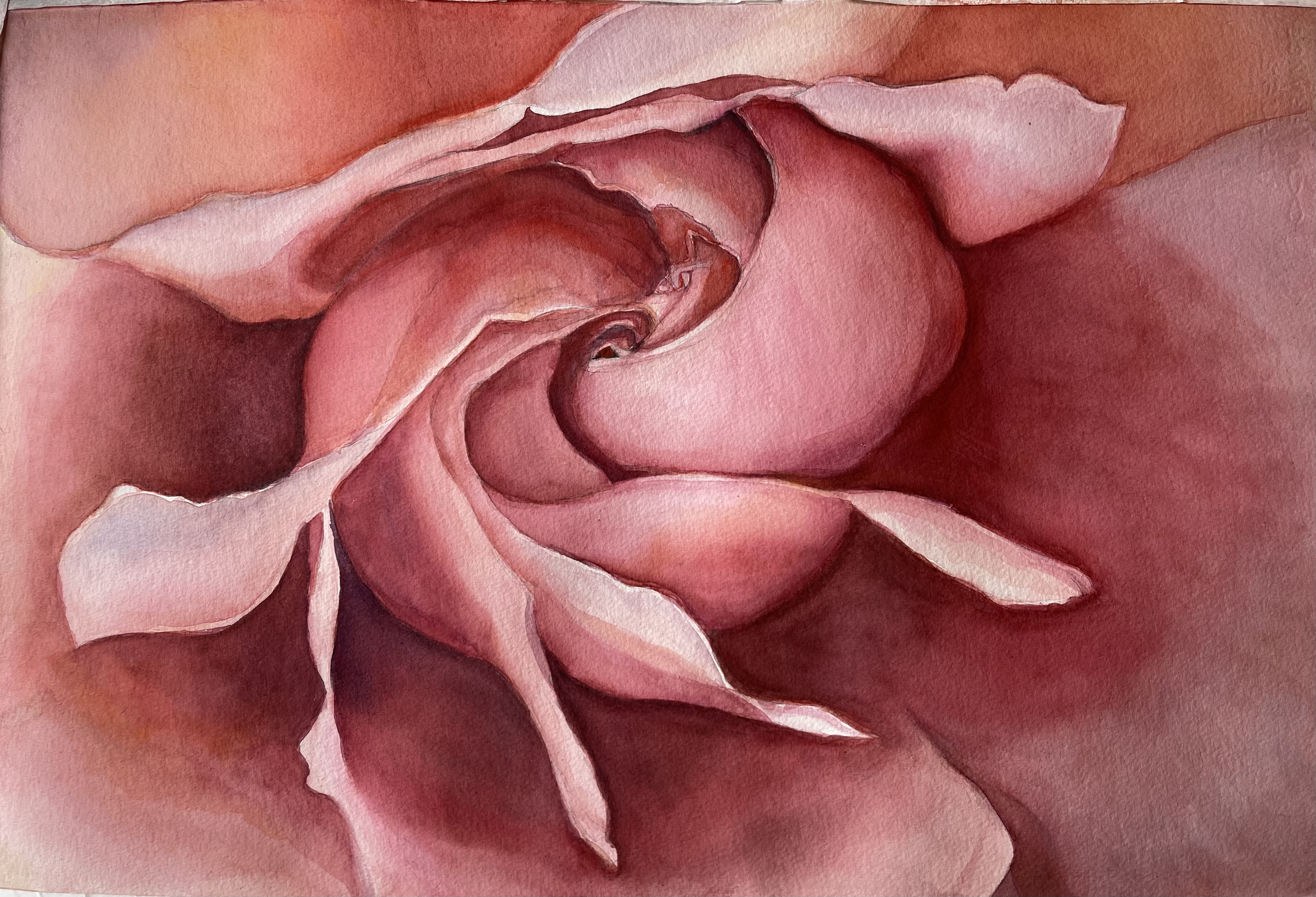 Floral Abstraction Course

I'm so excited about how I can now create my own painting.
Diana Porter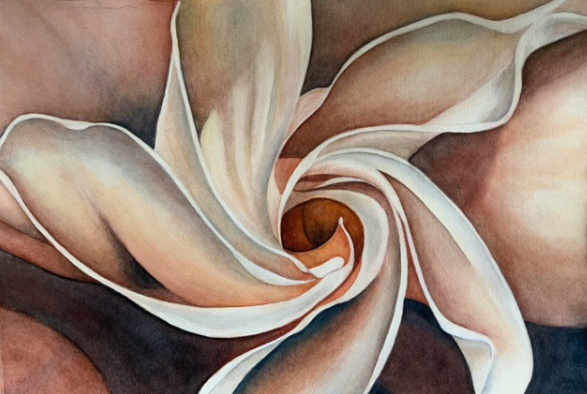 Floral Abstraction Course

I wanted to thank you for this incredible workshop. I love how you talk about the decisions you are making, the colors you choose, and the brushes you use. It is so helpful. What a difference that made. Thank you for being such an encouraging, fun, and amazing artist. I look forward to years of inspiring workshops with you!
Christine Millett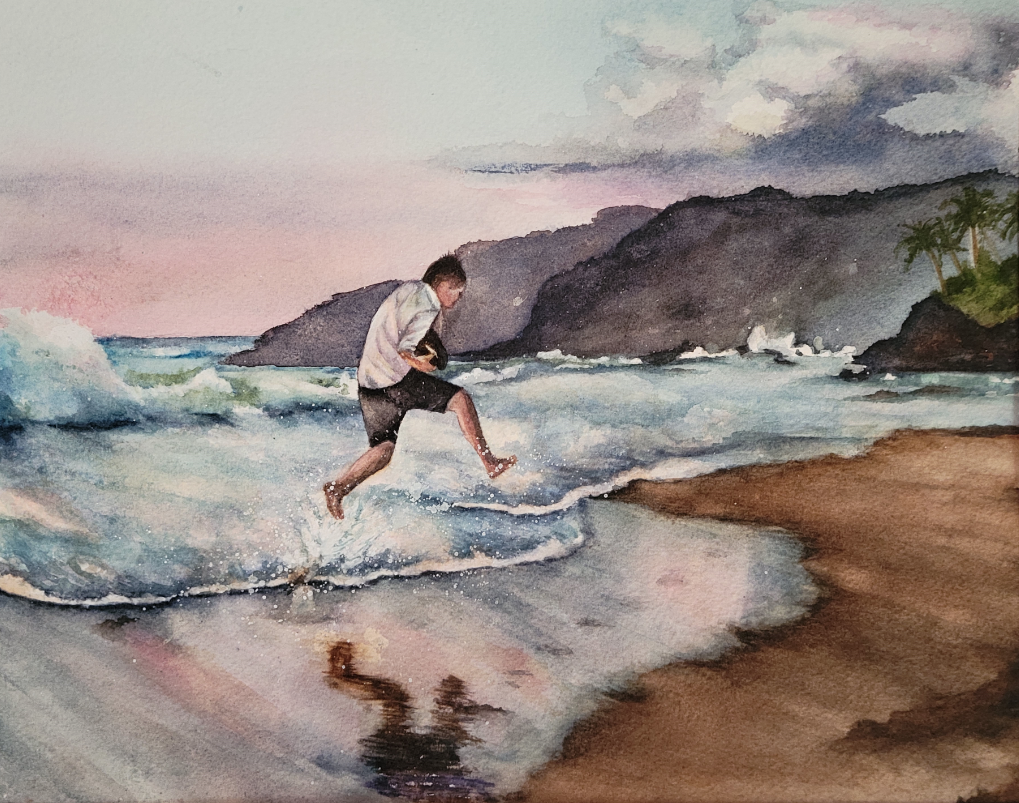 I absolutely loved this class, and I've learned so much. You are such a generous teacher, and I've learned so much, I paint very detailed and my tendencies are toward very controlled and tight. I did from a photo of my Grandson in Hawaii. I could not have painted this without this course. Today's class inspired me!
Thank you so much for your time and generosity.
Denise Mendelsohn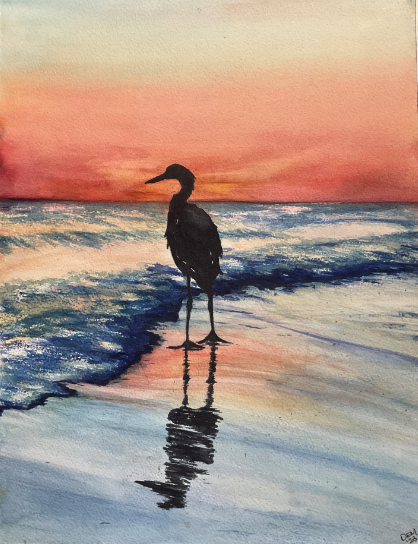 I had so much fun. I loved the results and I'm now feeling more confident.
Thank you!
Denise Mendelsohn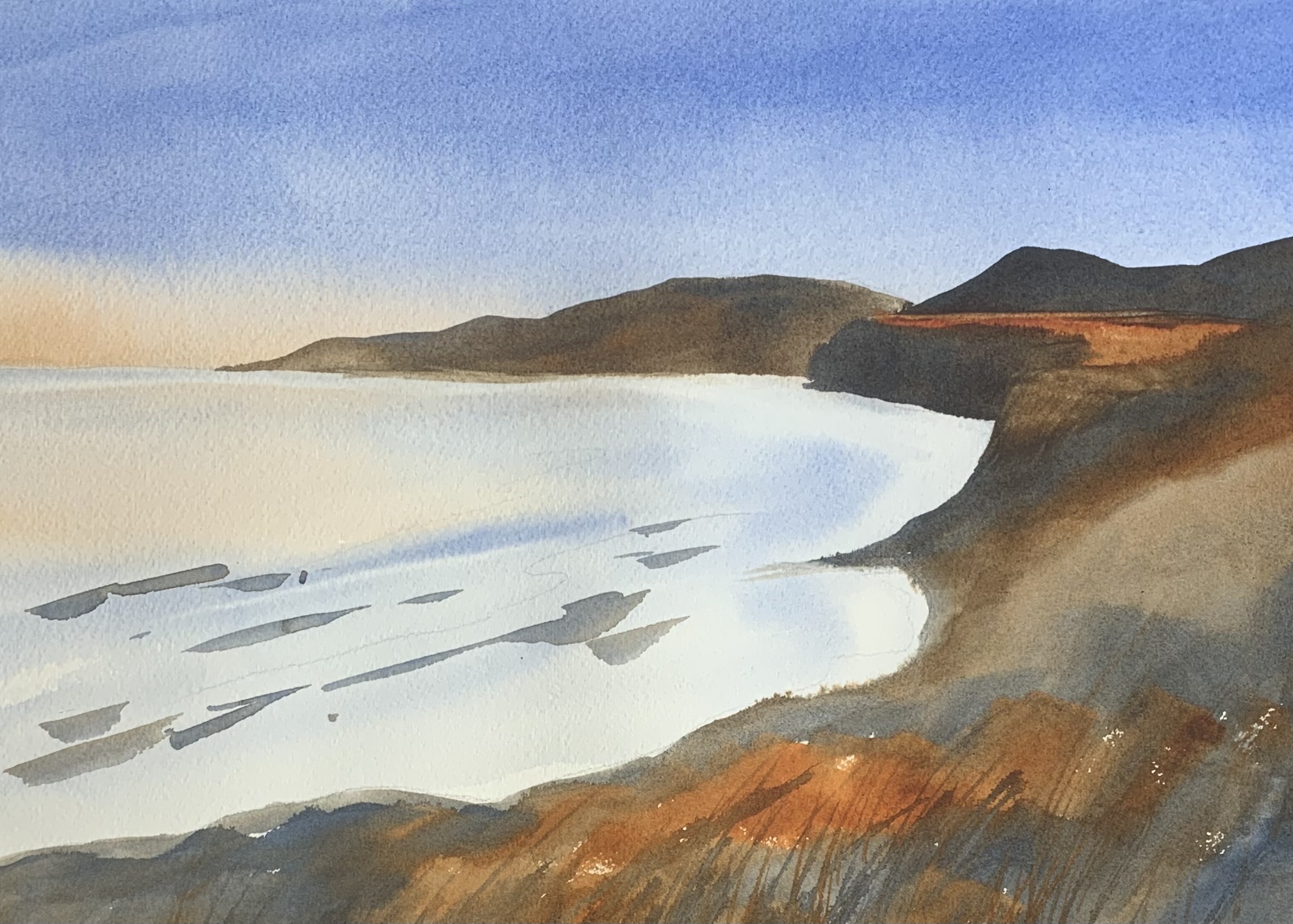 I never tried the combination of French Ultramarine Blue and Burnt Sienna until I saw you use it in the 'Clouds and Waves' lesson. It really changed my approach to sky color. Letting the painting tell you what it needs or which way to go is also a huge lesson in making paintings that evoke a feeling or mood. Seeing how you move the paper around and letting the pigments mix and flow gets me away from copying a photo and closer to expressing something about the scene that attracted me to it. I'm always challenged to be expressive and not repetitive, your techniques are a big help in developing my own style and moving in that direction. Thanks again for an enjoyable class.
John Eegan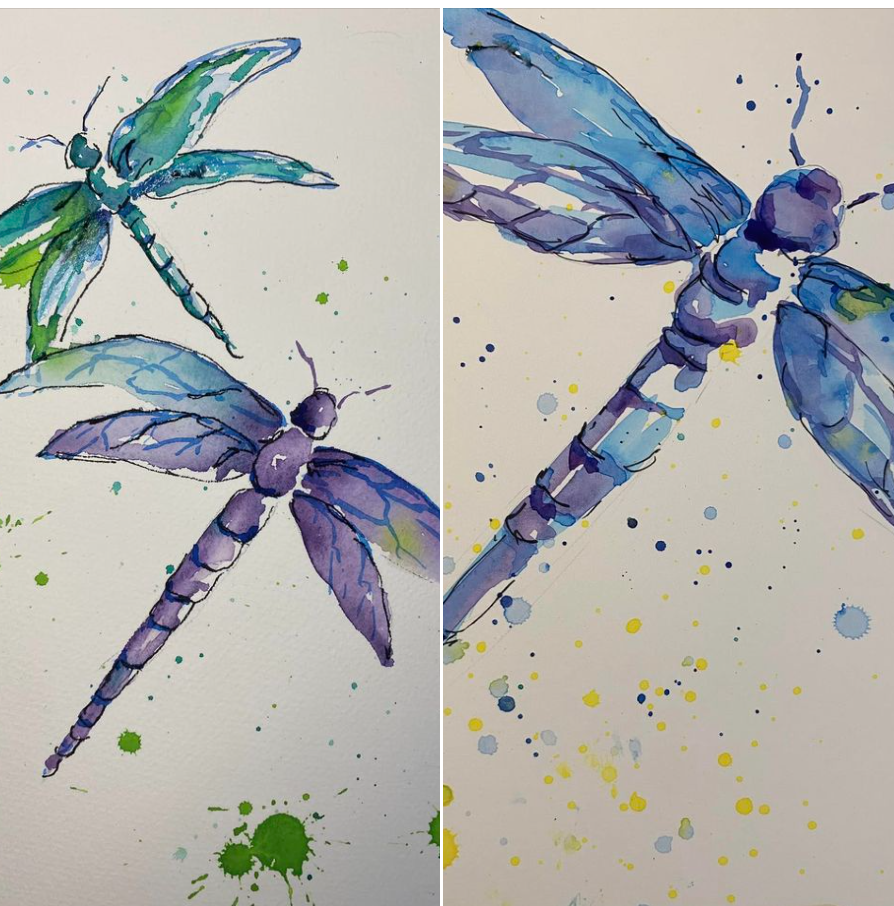 I have painted with Birgit for over five years and the best testimonial that I can give is what others have told me. They point out how much I have grown since taking her classes. She covers skills from beginning to advanced. I love to go through the WIM curriculum to hone my skills. There are so many lessons that I visit and revisit. The Dragonfly lesson was a good reminder on painting loose. Jump in, the water is fine!
Claire Shadow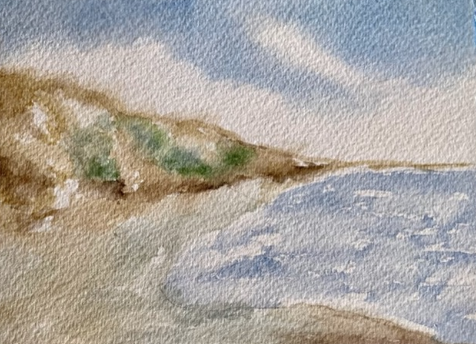 Thank you for a fabulous class. It is so jam-packed with techniques, brush strokes, use of water and color, but so many other subtle techniques. I appreciate that you included ways to change the paintings and add our own spin.
I would love to take it again.

I appreciate, too, your critiques that are so helpful and so encouraging. We are in a safe place to learn, stretch and grow.
THANK YOU for being you.
Spring Walton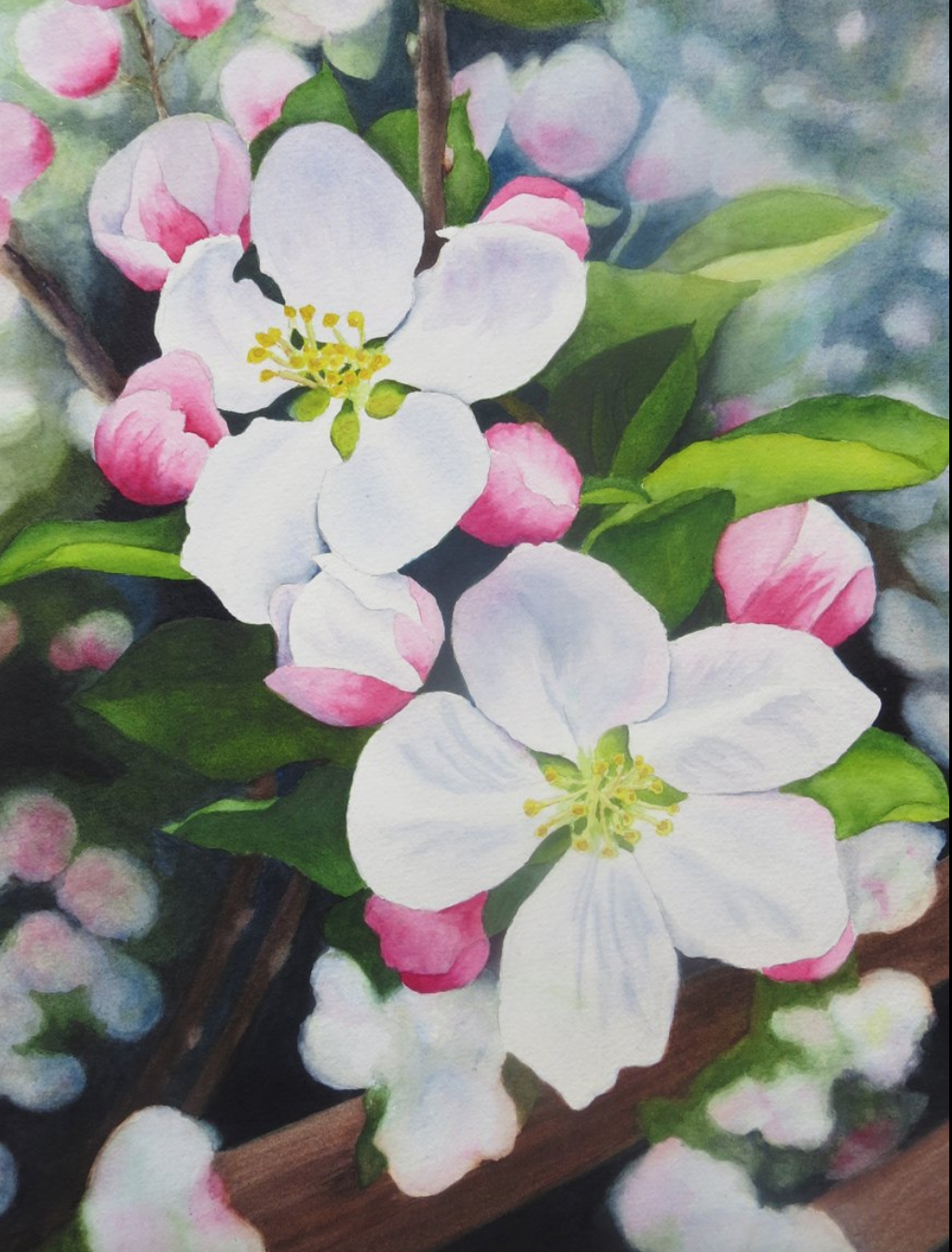 Beyond the Courses Member

"Your classes are addicting!!"
Gay Weston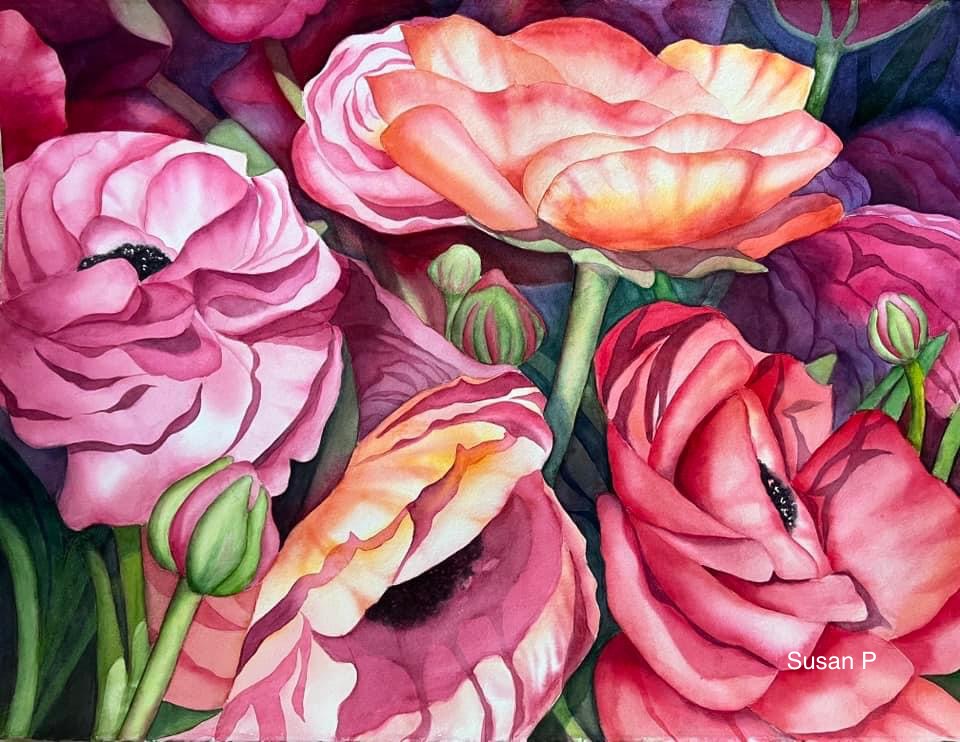 Birgit, I want to thank you!!!
This painting has changed my thinking and perception of myself. It is the most complex painting I have done. For the first time, I feel like I can call myself an artist. It really impacted me. Thank you so much for all of your wonderful teachings. The Blooms course was a game changer for me. I feel like I have the courage now to paint big and grow.
Susan Patterson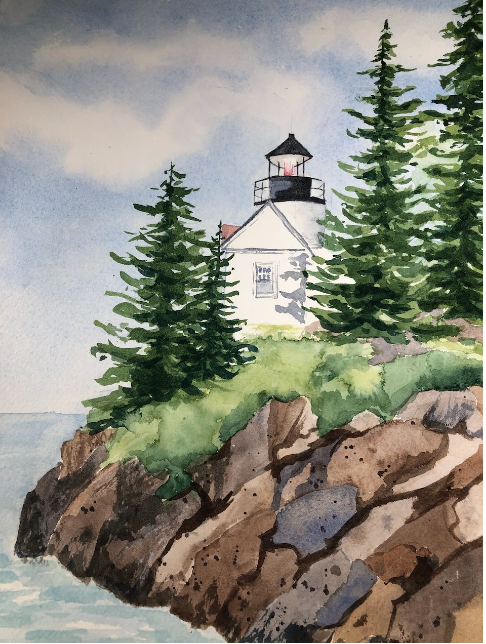 I have SO loved this class! Your teaching is absolutely unparalleled excellence and I didn't know it would be so much fun and so very satisfying too!! ... I could get carried away. Gail Gabriel CA.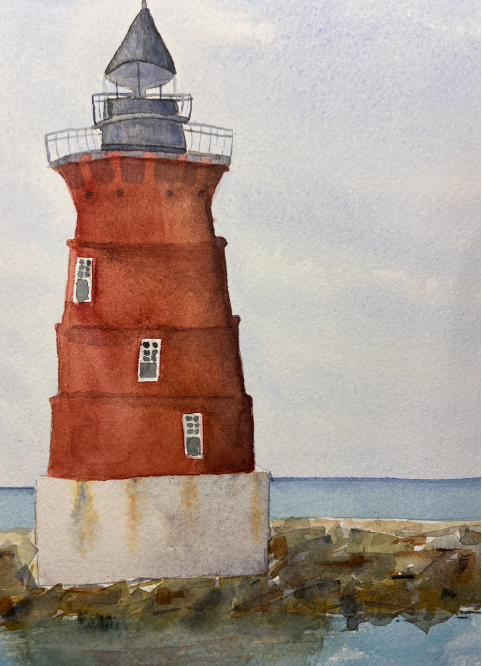 Your lessons and teaching skills are marvelous and so helpful.
Linda Wiltfong

What Students Say
"I have been taking Birgit's class since January this year and wish I could have found her class sooner. It's very addicting and no side effects:). Only side effect I can think is that your painting gets better." Mi Madden
"I just wanted to say that I think YOU ARE AMAZING!!! I can't even imagine how you pull all this together! The paintings and lessons are of course spectacular on the one hand, and all the computer stuff...getting it to work as well as all the responses...Great Scott!! I don't know how you keep up with it all!! You are so inspiring and constantly coming up with new ways to use your creativity!! It is always a joy to watch your magic with color and light! Geez!! Wow!! Thank you! I am loving the class, I think your teaching style and helpful comments are delightful and very instructive. Great job!!". Lisa Perry AR
"Thank you for clear and organized instruction. The combination of interactive live introductions, check-ins, of the review of work and feedback and excellent instructive videos to view at our own pace were all most helpful. In addition, your presentation, as always, is full of humor, great attitude and generous humanity. Your love of family, nature, place, art and service are values that can be felt in our exchanges throughout the workshops. You so carefully review each student's work and offer suggestions for improvement while also praising efforts and successful techniques and encouraging and inspiring your students. You are an amazing artist, instructor and human being. Thank you for the knowledge you share, the effort and time you devote to teaching all of us, your relaxed yet professional style, your ease of laughter and your generosity of spirit. What a memorable experience! Warm regards", Ginger Lang
"I've taken many of Birgit's classes and can honestly say they've made retirement the best part of my life to date - and I've had a great life. I'm a total amateur but the learning process is so rewarding and fun it doesn't matter. Birgit's the best!" Ally Keppel
"I just completed Birgit's two-day workshop, even if she were not giving lessons, I would participate in anything Birgit had to offer; I love her enthusiasm, her sharing and positivity. She is one of the finest teachers of any subject I have encountered, as well." Thank you, Birgit! Lee Sorenson

"Wow...this was mind bending for me!! My first half sheet..Lots of head scratching but learned heaps. Waaaaay out of my comfort zone...but some how made it on the other side..😅" Merri Chester
"I cannot describe how much fun this was to do! :-) :-) I don't want this class to end! Thanks Birgit! " Gail Gabriel

"I want you to know that this particular format with your personal reviews and critiques and the combination of website and class meetings are the best online course I have ever taken." Debra Prat

"I love love love this course.. Thanks" Elaine Netland
" This was crazy fun! this course is amazing! First art class I have taken, in person or any other way, with so much instructor input assistance and creative assignments! I'm just not used to the expert level of teaching and learning tons!!!! Le'Ann Key
"I 'discovered' Birgit's courses and membership about a year ago, and what a fabulous year it has been to my watercolour growth and skillset, thanks to her instruction and cheerleading us all on! I think, in this course, I am pushed out of myself-imposed box!! Diane McInnes British Columbia, Canada.
"You really have made a huge impact on my learning. One really important part is that I now have more confidence, and have all been enriched by your classes and community." Claire Shadow
"Your classes are addicting!! LOL" Gay Weston San Diego CA
"I Loved the way the class was managed. Too often I have felt some classes are a waste of time with too many "comments" from participants. I also love the fact I can review each demo. I must have watched the poppy demo at least 10 times! Thank you. I will definitely sign on for more! Be Well" TeriAnn Peri