Student review
What students say
"I feel like a puppy on peanut butter... love this class!" Gail Gabriel
"I like the structure it creates allowing me to put in some concentrated time painting, "Being able to take these courses is a God send for me, otherwise life's demands can be a real distraction:)" Amanda Drope
"Birgit is such a brilliant tutor and makes learning so easy Mary Cosgrove
"I really like your approach to BOATS. The retired boat on the beach is a wonderful project. It is kind of emotional, poor old boat. You have made a beautiful painting of it and really expressed how to create a painting with very little detail and say everything that is needed" Patricia Kuncewicz
"Another thumbs up! This BOATS the painting the old boat tells its story. I especially enjoyed your almost conspiratorial whisper as you put the background in the "Three Boats" painting "...and it's fun!" That made me smile!" Sue Warnock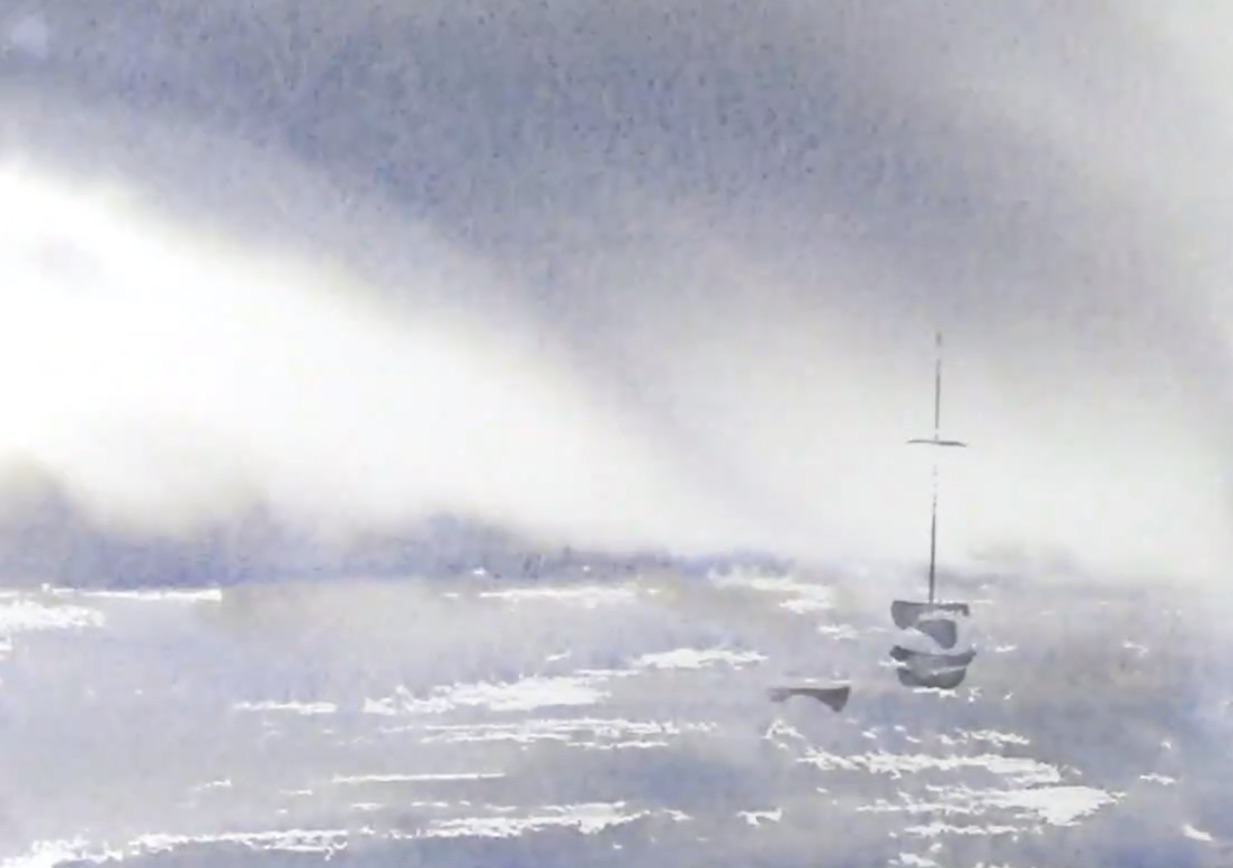 Start with atmospheric skies and use your brushstroke to paint boats.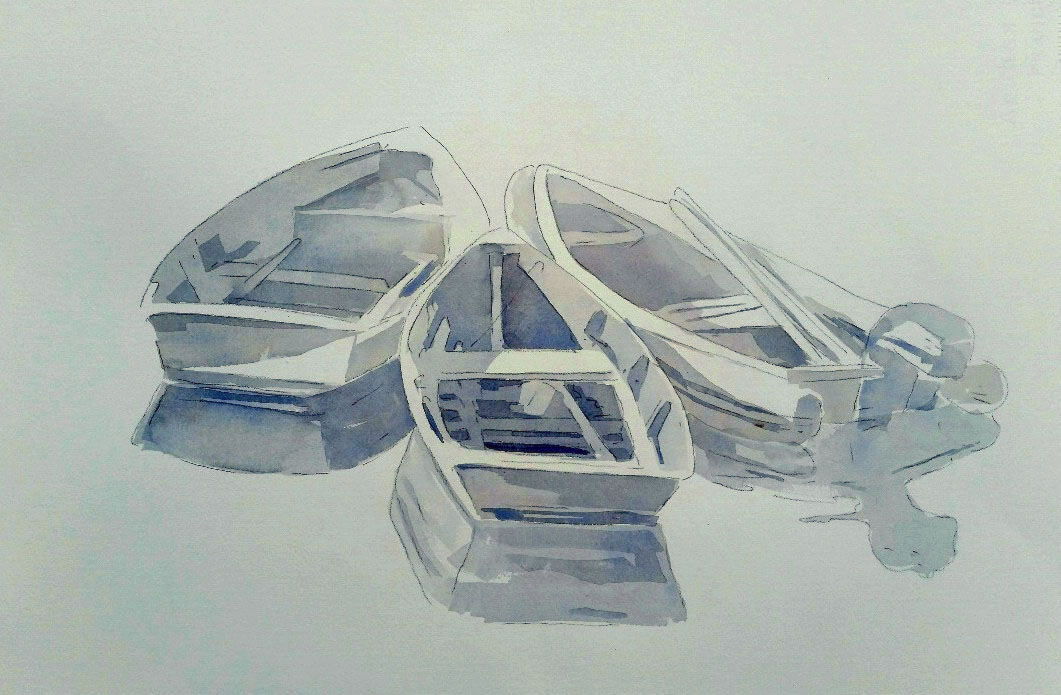 Shapes and values
Simplify what you see, think of large shapes and eliminate details and color to change the feeling in a painting.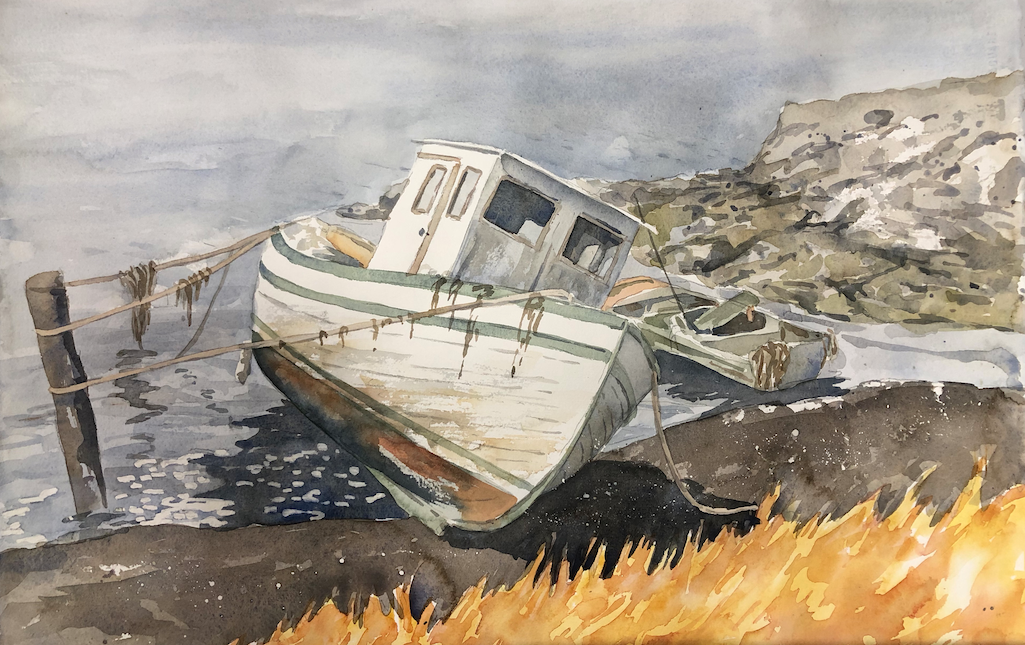 Be successful in your paintings with a wider range of strokes and color.
About the course
One of my most favorite subjects is to paint boats, especially ones with a lot of texture, seaweed and rope. This course is just a little different than many of my others, meaning here you get all the goodies, with my entire thought process and problem solving.
Learn to paint boats with a simple stroke of your brush, then expand those skills into more developed paintings. Included, over 3 hrs of video lessons, worksheets, live meetings, lifetime access, and even more live demonstrations.
Lifetime access, continue to have access for as long as you like.
Go at your own pace, painting anytime day or night.
Submit paintings for review and problem solving
Live meetings, these are always fun, meet and see other students from around the world.
Can't make a meeting, no problem you can always watch the recording
Join future sessions, o

nce a session ends, check the class board and drop in.
FAQ
Lifetime access means, you can watch and do the lessons as many times as you like.
If you can't complete the lessons within the 6-weeks, don't worry you can always join a future session, (just check the class schedule within the course).
About Facebook, it's just an additional resource and way to share and connect with other students.
Painting reviews, meeting links, all happen within the course.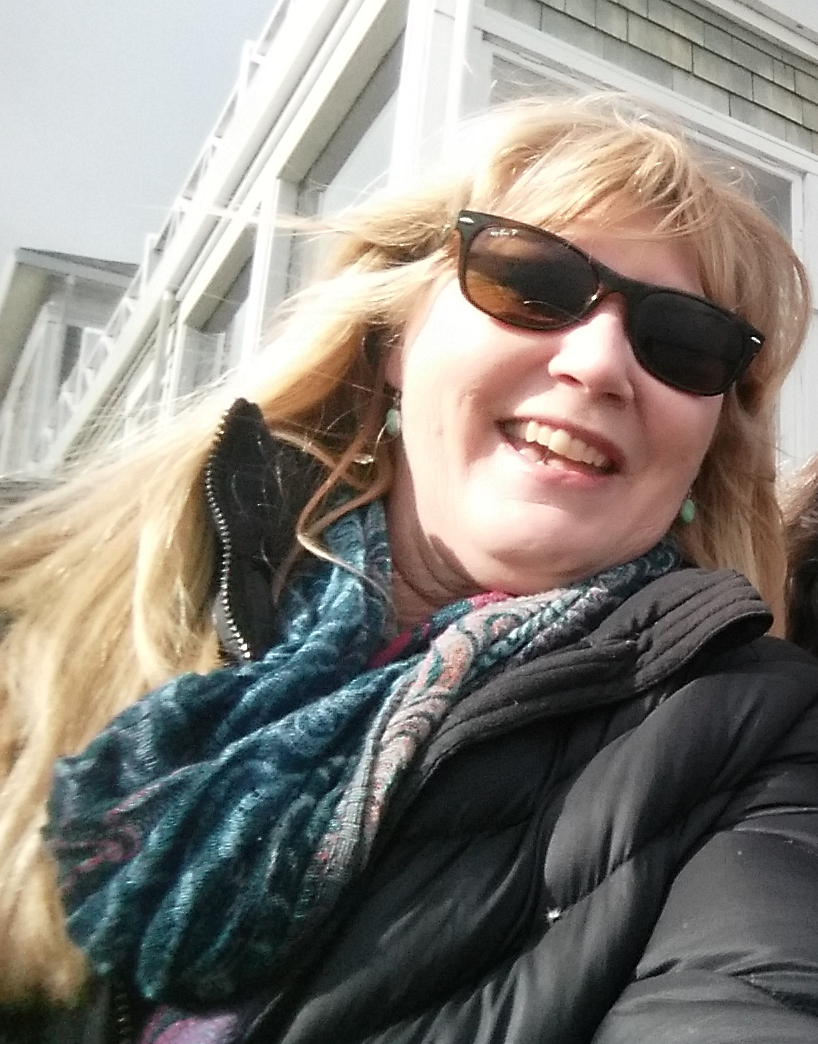 Birgit O'Connor, is a signature member of NWWS, MCWA, LWS and is an award winning artist, judge, juror and author of the top-selling North Light books " Watercolor in Motion""Paint Watercolor Flowers" and "Watercolor Essentials" along with being included in three other titles. Known for her original paintings and inspirational teaching style. In 2019, she is expanded into portraits which have been well received into international shows. Currently Birgit has reduced here busy traveling schedule so she can continue to develop and build her online courses. She has been included in over 60 national and international publications, the New York Times, SF Gate,Artist Magazine and Watercolor Artist Magazine INK in New Mexico, in the United States, Dobry Zank, (publication in Poland) "L'Art de l'Aquarelle in France. Her memberships include Cambridge Who's Who, Who's who in America and Who's who in American woman. In 2018 she launched a Podcast "The World of Watercolor Painting" to help support and encourage artists from around the world (available on your favorite podcast app). www.birgitoconnor.com
Get an idea of what a live meeting is like, here we are able to experiment and problem solve.