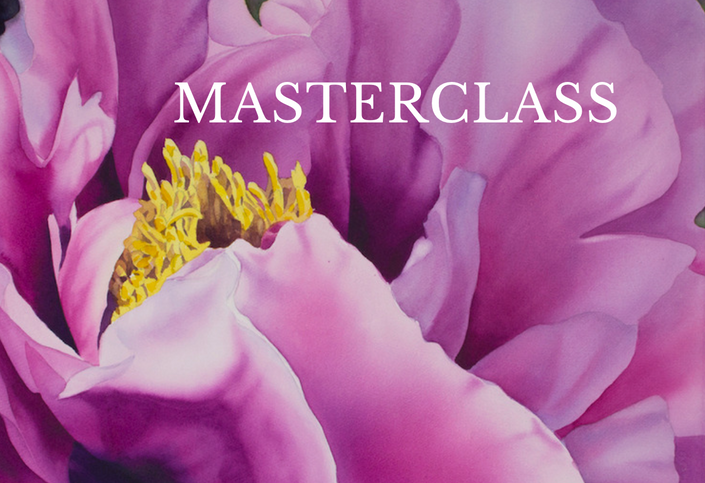 Fearless Flowers 3 Masterclass
Go bolder, transition and work more with shadows Intermediate - advanced
What students say:
"I absolutely love this course and the painting compositions! I've had lots of 'ohhhhs' and 'ahhhs' 😁👍 from friends and family. I loved this class!" Annette Rink
"You deconstruct complicated photographs into a jumble of abstract shapes then magically transform it into a gorgeous painting. I don't know how you do that! I don't have that creative vision I guess. Your videos and step-by-step directions are learner oriented and the best quality I have found " April Jackson
"I have become addicted to Birgit's classes and am looking forward to the challenges that I know will be coming in this class. I am so thankful to have found Birgit's classes. I love her style and the positive reinforcement she gives to all. This gives me the opportunity and motivation to keep painting!" Susan Cauddill

"I am a professor in leadership and change management myself and have an intensive job as dean of a business school. Patience and stillness are some of the skills I need to improve so this space with Birgit and the watercolors (that needs a lot of patience) are a life coaching course! Thanks so much, Birgit!" Camelia

"I am having the time of my life, and have improved my skills more rapidly than any other time over the past 25+ years on my own." Sue Warnock

"I am happy to be taking another course from you. Thank you for taking the time to teach us all." Jeanne Hall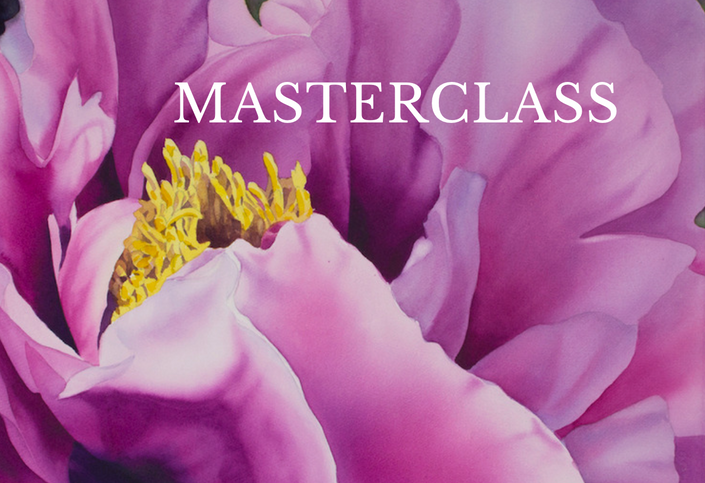 Fearless Flowers 3 Masterclass / Interactive
March 23 - May 4 Intermediate - advanced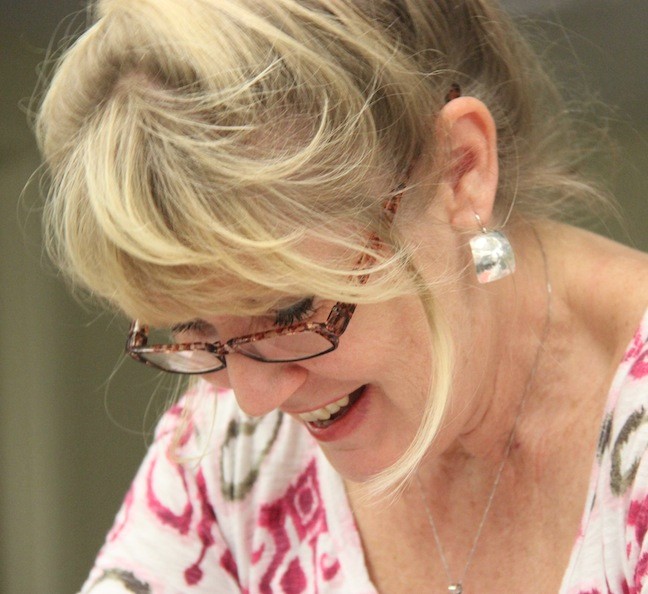 $165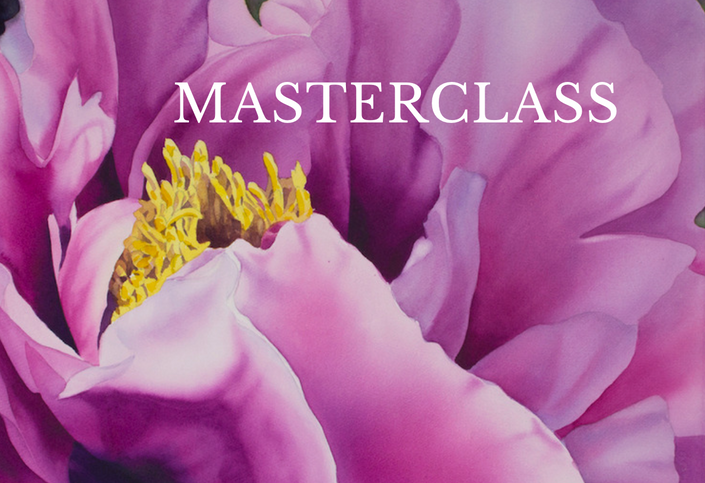 Fearless Flowers 3 Masterclass / Course content only
Intermediate - advanced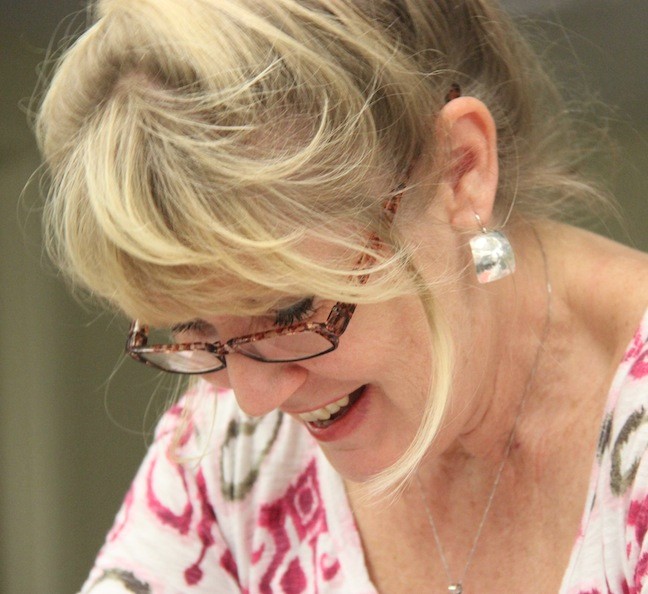 $97
If you're a beginner I would highly suggest that you start with one my other courses, until you're comfortable, then join me later when you're ready to go to the next level.

This course we will be developing two advanced compositions, looking at reference photos and how to translate them into a more dramatic paintings.
Learn to layer and glaze with warm, cool and complementary colors to get that color intensity you're looking for. Take a composition that is divided in half and learn how to bridge the colors into a more harmonious and dynamic painting
Learn to better retain your highlights
Work more with values
Avoid hard thick hard edges
Learn how to direct the viewers eye
Harmonize & Simplify
Your Instructor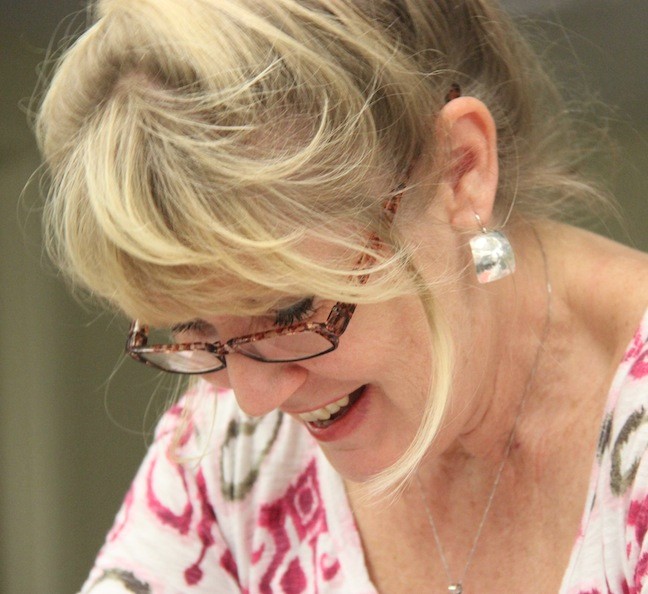 Birgit O'Connor, is a signature member of CWA-M, LWS-M, NWWS, and is an award winning artist, judge, juror and author of the top-selling North Light books " Watercolor in Motion""Paint Watercolor Flowers" and "Watercolor Essentials" along with being included in three other titles. Known for her original paintings and inspirational teaching style. In 2019, she is expanded into portraits which have been well received into international shows. Currently Birgit has reduced here busy traveling schedule so she can continue to develop and build her online courses. She has been included in over 60 national and international publications, the New York Times, SF Gate,Artist Magazine and Watercolor Artist Magazine INK in New Mexico, in the United States, Dobry Zank, (publication in Poland) "L'Art de l'Aquarelle in France. Her memberships include Cambridge Who's Who, Who's who in America and Who's who in American woman. In 2018 she launched a Podcast "The World of Watercolor Painting" to help support and encourage artists from around the world (available on your favorite podcast app). www.birgitoconnor.com
Course Curriculum
Welcome
Available in days
days after you enroll
Material list
Available in days
days after you enroll
"The best investment I ever made watercolor-wise was in the large round brushes you recommended in other classes. I pretty much only use those now, and my painting has improved tremendously. Thanks so much!" Susan Stevens
What students say:
"I absolutely love this course and the painting compositions! I've had lots of 'ohhhhs' and 'ahhhs' 😁👍 from friends and family. I loved this class!" Annette Rink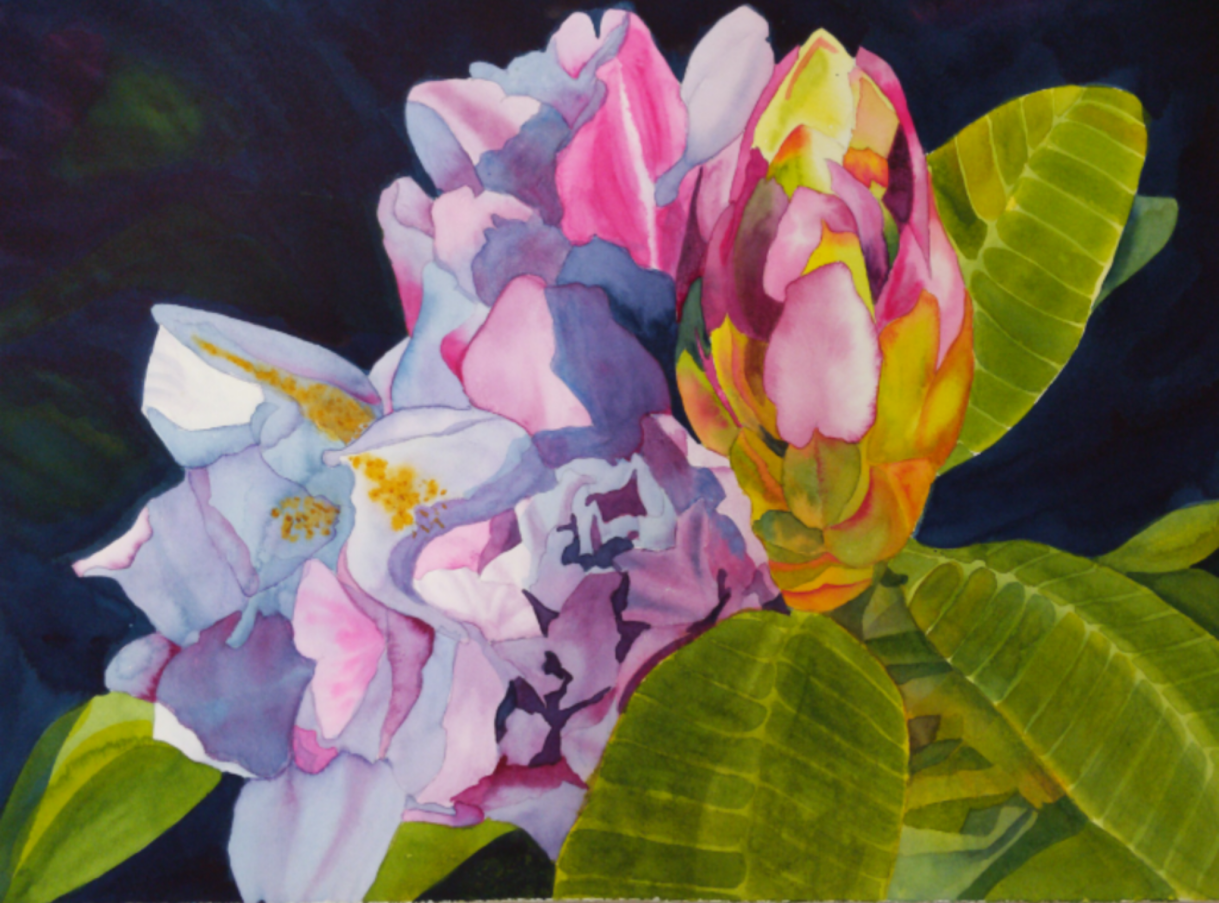 Student's painting Annette Rink
"You deconstruct complicated photographs into a jumble of abstract shapes then magically transform it into a gorgeous painting. I don't know how you do that! I don't have that creative vision I guess. Your videos and step-by-step directions are learner oriented and the best quality I have found " April Jackson
"I have become addicted to Birgit's classes and am looking forward to the challenges that I know will be coming in this class. I am so thankful to have found Birgit's classes. I love her style and the positive reinforcement she gives to all. This gives me the opportunity and motivation to keep painting!" Susan Cauddill

"I am a professor in leadership and change management myself and have an intensive job as dean of a business school. Patience and stillness are some of the skills I need to improve so this space with Birgit and the watercolors (that needs a lot of patience) are a life coaching course! Thanks so much, Birgit!" Camelia

"I am having the time of my life, and have improved my skills more rapidly than any other time over the past 25+ years on my own." Sue Warnock

"I am happy to be taking another course from you. Thank you for taking the time to teach us all." Jeanne Hall