Seashells in Watercolor
Not your average approach to watercolor, start slow, build skills, then later, try using your own reference photos.
Learn how to create a gallery wrap frame to use as a painting surface.
9 different in depth painting lessons
Become more painterly without being perfect.

This process includes, masking, pouring, painting, and lots of imagination,

while having a lot of fun.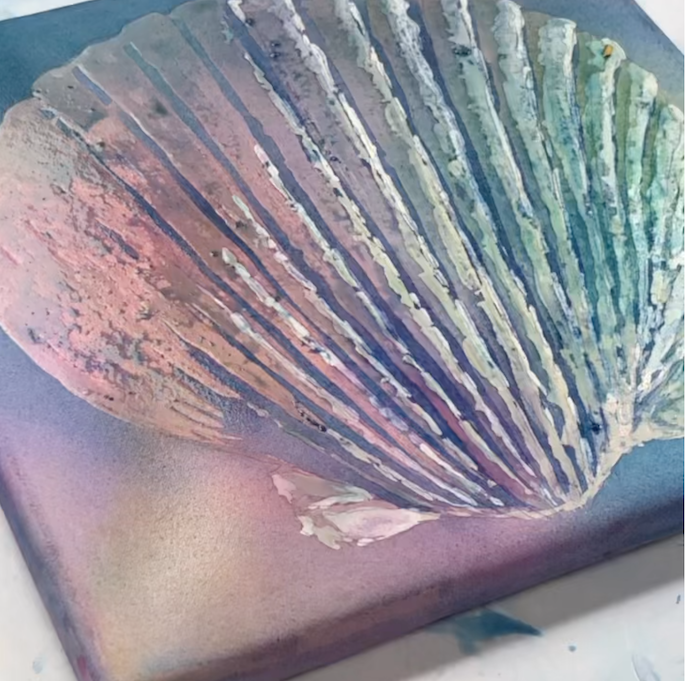 March 22- May 3
Seashells 6 - week course
More than just a Zoom meeting, all the lessons are ready for you within the course, simply login, start at the top and work your way down.
Meetings are optional and scheduled every other week to check on your progress, problem solve and review, recording will be posted.
Meeting Dates
March 22 - Introduction
April 5 - Section 1-2
April 19 - Section 2-3
May 3 - Section 3-4
Meeting times
9:00 AM (PDT) San Francisco
10:00 AM (MDT) Denver
11:00 AM (CDT) Chicago
12:00 PM (EDT) New York
5:00 PM (BST) England
Your instructor Birgit O'Connor
Birgit O'Connor, is a Master artist and a signature member of M-NWWS, (Northwest Watercolor Society) M-CWA, (California Watercolor Association) M-LWS (Louisiana Watercolor Society).
She is an award winning artist, judge, juror and author of the top-selling North Light books " Watercolor in Motion""Paint Watercolor Flowers" and "Watercolor Essentials" along with being included in three other titles. Known for her original paintings and inspirational teaching style. In 2019, she is expanded into portraits which have been well received into international shows. 
Publications include the New York Times, SF Gate,Artist Magazine and Watercolor Artist Magazine INK in New Mexico, in the United States, Dobry Zank, (Poland) "L'Art de l'Aquarelle (France). Her memberships include Cambridge Who's Who, Who's who in America and Who's who in American woman.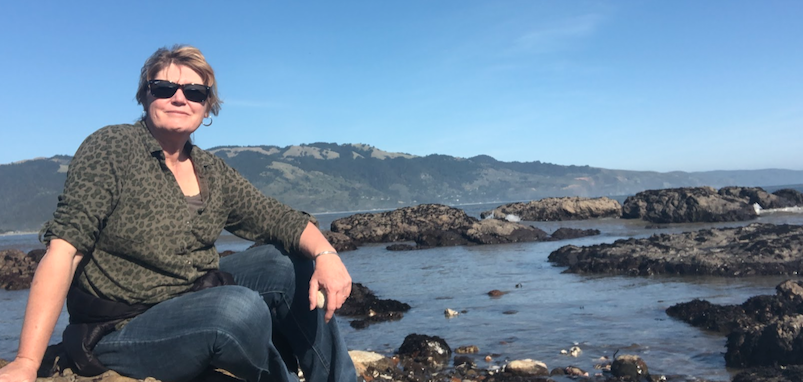 What Students Say
"You have challenged & expanded my watercolor journey beyond my wildest dreams! I'm so very grateful for you!! This is such a super cool course 😍 thank you so much for putting this together ❣️❣️❣️" Georgia Young, NM
"What a great challenge" Susan Caudill
" I would like to thank-you for all the effort you put into your classes, and your joi de vivre. I have learned so many things" Barbara Beintema
"I love this class!" Judy Brook
"I learned so much taking this class. It definitely pushed me past my abilities." Christine Cleary