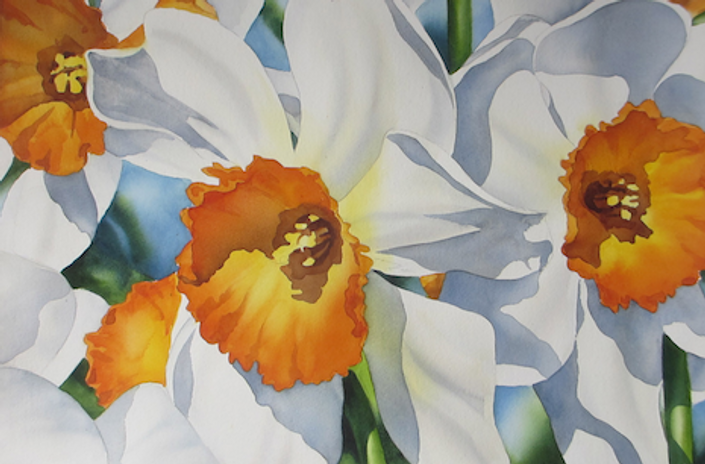 Daffodils Online Workshop Paint along
March 27 one day workshop
Paint along live or go at your own pace.
9:00 AM - noon (PST) San Francisco

11:00 AM - 2pm (CDT) Chicago

12:00 PM - 3pm (EDT) New York

5:00 PM - 8pm (BST) England
Unlike a normal workshop, the access extends beyond the workshop date for a period of 3 months, to allow you time to complete the project.
Course Curriculum
Welcome
Available in days
days after you enroll
Material list
Available in days
days after you enroll
Meeting link
Available in days
days after you enroll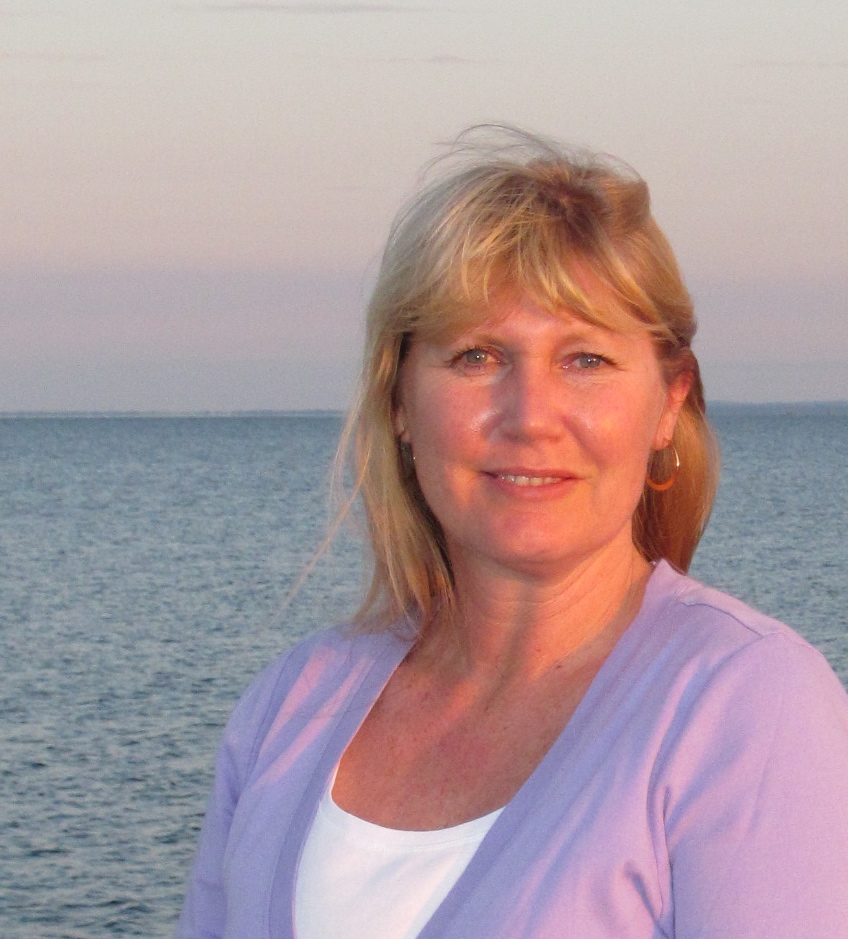 Testimonials
WOW!!! You are such a real professional!!! I love how you are instructing...quiet, confident voice, SAYING exactly what you are doing and why, SHOWING exactly what you are doing and why, USING the reference photo as a guide and REFERRING to the practice sample as a reminder that "you can do it"!! And then GIVING the students time to put into practice what you've just taught with your comments and suggestions ready to help! WOW! Not only a first class instructor, but an excellent and beautiful artist. I LOVE YOUR WORK! Cheryl Feragen
Even though I'm a retired "oldie" I am enjoying working on this course -- I no longer have the energy of younger artists but with something to work on and goals to have, I'm quite focused and happy... Navigating and getting set up have been time consumers! Love going at my own pace and hope to post something in a week...'Lizabeth

I can't tell you how much I enjoy your courses, Birgit, you are a very generous and skilled teacher. LInda Read

Birgit! You are amazing master of painting enriching our minds, hearts and imagination with your art. Thank you, Zlatica Stauder
Birgit is an excellent instructor who is organized, informative and thorough in her presentations. Also she is very supportive and helpful in her comments on the painting submissions. I felt strongly that she really wanted me to learn and improve and produce a painting that would make me feel that I had achieved a result that would be worthwhile. I would take another class from her in a heartbeat. Sincerely, Trish Kuncewicz
Having recently semi-retired from a long career working with law firms as a knowledge management and technology consultant and as a Chief Information Officer, I decided to treat myself to time to get back to the painting I studied as an art history and theater major 40 years ago in college. I always loved watercolors and although people keep telling me it's the hardest place to start, I have persevered, taking a few workshops with local art teachers and playing on my own. I have done a number of Birgit's courses and love this on-line, virtual format that allows me to move at my own pace. I really value the personal critiques, which are so insightful and supportive of growth, and find I learn a great deal from those given to others as well as to myself. I'm looking forward to finding time over the holidays to continue my explorations through this course! Sally Gonzalez.

Dear Birgit, I've watched a lot of videos over the last year and yours are by far the BEST!!!! Your presentation is clear, very informative, and beautiful. Carol Jakubow
Hi Birgit, I so enjoyed your workshop I learned so much. I am still absorbing it all. I had painting dreams all night. I feel hopeful that I can work on my painting and improve its appearance! (Smile). Jan DeLano
Dear Birgit, Thank you so much for creating such a wonderful resource. I know it is going to be invaluable to me. Karen Morgan-Stahley
I wanted you to know that I really appreciate your calm teaching voice. It was one of the main reasons I chose your class. You speak very thoughtfully, slowly, and clearly. While watching the videos, I picked up a lot of helpful instruction, before of working on the actual painting. Using the sweeping upstroke to avoid spreading at the end of the stroke, and softening the edges of lines with a larger brush both worked beautifully, much improving my first attempts! I'll be starting to paint the poppy tomorrow – so excited! Thanks in advance, Laurie
Hi Birgit. Wow!!!Looks great!!!You are tireless!!!! I love the video courses. Thank you for sharing your expertise with the rest of us. Mary Louise
Dear Birgit you are my all time favorite artist and I have purchased your some of your courses as well as a copy of the watercolor magic magazine you are featured in. H. Merchant AUSTRALIA

This course is closed for enrollment.