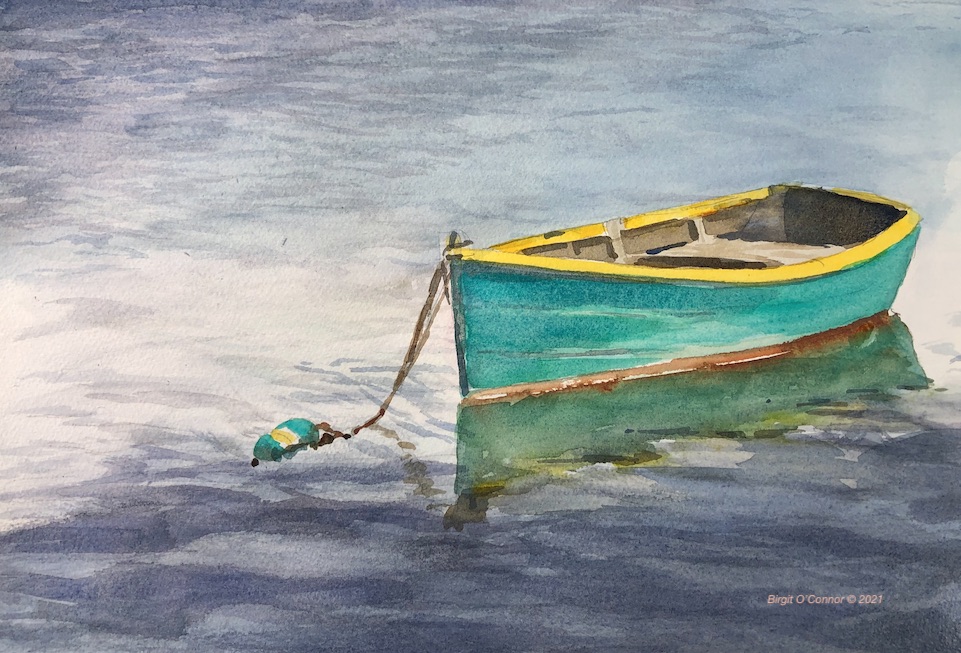 Boat in calm water
1-day workshop
July 17
Paint along or simply watch the demonstration.
Includes, line drawing, reference photos, Q&A and critiques on selected paintings.
Even better than an in-person workshop, you have access to the lessons for a period of 3 months.
Along with the live demonstration, all the lessons are broken down into an easy to follow format.
Come and join the fun.
Paint along live or go at your own pace.
Meeting times
9:00 am-12:00 pm (PDT) San Francisco
10:00 am-1:00 pm (MDT) Denver
11:00 am-2:00 pm (CDT) Chicago
12:00 pm- 3:00 pm (EDT) New York
Paint from your studio or kitchen table, enjoy having all of your painting supplies right at your fingertips. You have the option being in the classroom setting, ask questions at any time, or paint and then join me for meetings.
Includes Live Zoom meeting, with demonstrations, plus a full pre-recorded curriculum so you can paint at your own pace.
This is so much more than basic instruction, also includes painting reviews, problem solving and selected critiques.
With your enrollment you have continued access to the workshop lessons for 4 months, lessons are downloadable, plus lifetime access to the recorded meetings.
Focus on a 11"x15" quarter size sheet painting. Includes reference photos and to scale line drawing
Available in days

days after you enroll

Getting started
Available in days

days after you enroll

Calm Water
What students say
"I feel like a puppy on peanut butter... love this class!" Gail Gabriel
"I like the structure it creates allowing me to put in some concentrated time painting, "Being able to take these courses is a God send for me, otherwise life's demands can be a real distraction:)" Amanda Drope
"Birgit is such a brilliant tutor and makes learning so easy Mary Cosgrove
"I really like your approach to BOATS. The retired boat on the beach is a wonderful project. It is kind of emotional, poor old boat. You have made a beautiful painting of it and really expressed how to create a painting with very little detail and say everything that is needed" Patricia Kuncewicz
"Another thumbs up! This BOATS the painting the old boat tells its story. I especially enjoyed your almost conspiratorial whisper as you put the background in the "Three Boats" painting "...and it's fun!" That made me smile!" Sue Warnock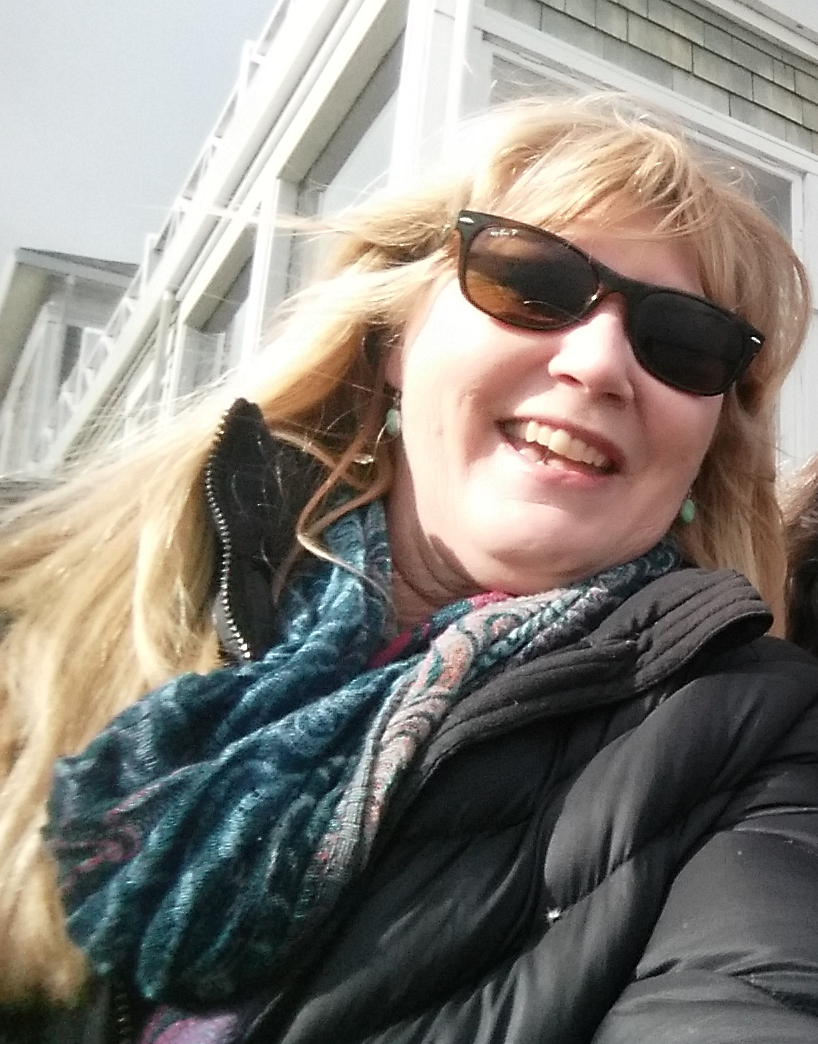 Birgit O'Connor, is a signature member of NWWS, MCWA, LWS and is an award winning artist, judge, juror and author of the top-selling North Light books " Watercolor in Motion""Paint Watercolor Flowers" and "Watercolor Essentials" along with being included in three other titles. Known for her original paintings and inspirational teaching style. In 2019, she is expanded into portraits which have been well received into international shows. Currently Birgit has reduced here busy traveling schedule so she can continue to develop and build her online courses. She has been included in over 60 national and international publications, the New York Times, SF Gate,Artist Magazine and Watercolor Artist Magazine INK in New Mexico, in the United States, Dobry Zank, (publication in Poland) "L'Art de l'Aquarelle in France. Her memberships include Cambridge Who's Who, Who's who in America and Who's who in American woman. In 2018 she launched a Podcast "The World of Watercolor Painting" to help support and encourage artists from around the world (available on your favorite podcast app). www.birgitoconnor.com