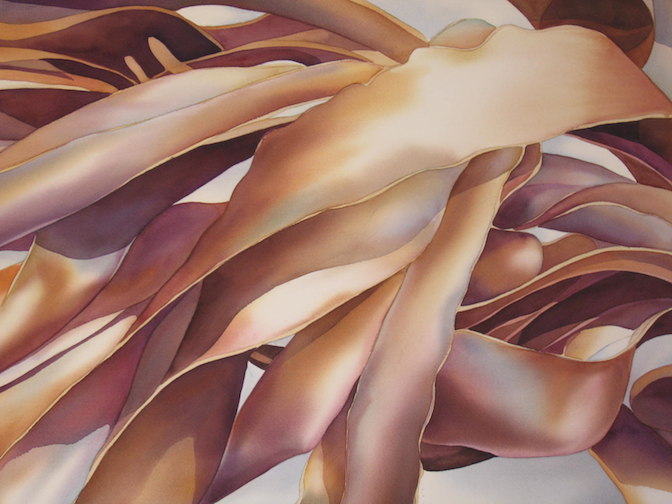 Natures Design - Kelp
July 6-8
3-day online Workshop
Not your everyday subject material, let's dive deeper into natures design and use what you may not notice at first glance and turn it into a dramatic painting, full of movement and life.
What I love about this online venue is that we can go so much deeper into the creative process than ever before.
Paint from your studio or kitchen table, enjoy having all of your painting supplies right at your fingertips. You have the option being in the classroom setting, ask questions at any time, or paint and then join me for meetings.
Includes Live Zoom meetings, with demonstrations, plus a full pre-recorded curriculum so you can paint at your own pace.
This is so much more than basic instruction, also includes painting reviews, problem solving and critiques.
With your enrollment you have continued access to the workshop lessons for 4 months, lessons are downloadable, plus lifetime access to the recorded meetings.
Focus on a 22"x30" full sheet painting, (smaller options are also available). Includes reference photos and to scale line drawing
Meeting Schedule
Meeting start times
9:00 AM (PDT) San Francisco
10:00 AM (MDT) Montana
11:00 AM (CDT) Chicago
12:00 PM (EDT) New York
5:00 PM (BST) England
If needed use the Time Zone Convertor
Day 1
9:00 am -9:30 am Introduction
9:30 am - 10:45 am (view all lessons for Day 1)
10:45 am Q&A
11:15 begin painting 
3:00 pm critique
Day 2
9:00-9:30 am check in, Q&A 
9:30 am -11 am (view all lessons in Day 2)
11:15 am am Q&A

11:45 am

begin painting 
 3:00 -3:30pm critique
Day off
Day 3
9:00-9:30 am check in, Q&A 
9:30 am -11 am (view all lessons in Day 2)
11:15 am am Q&A
11:45 am begin painting 
 3:00 -3:30pm / Final critique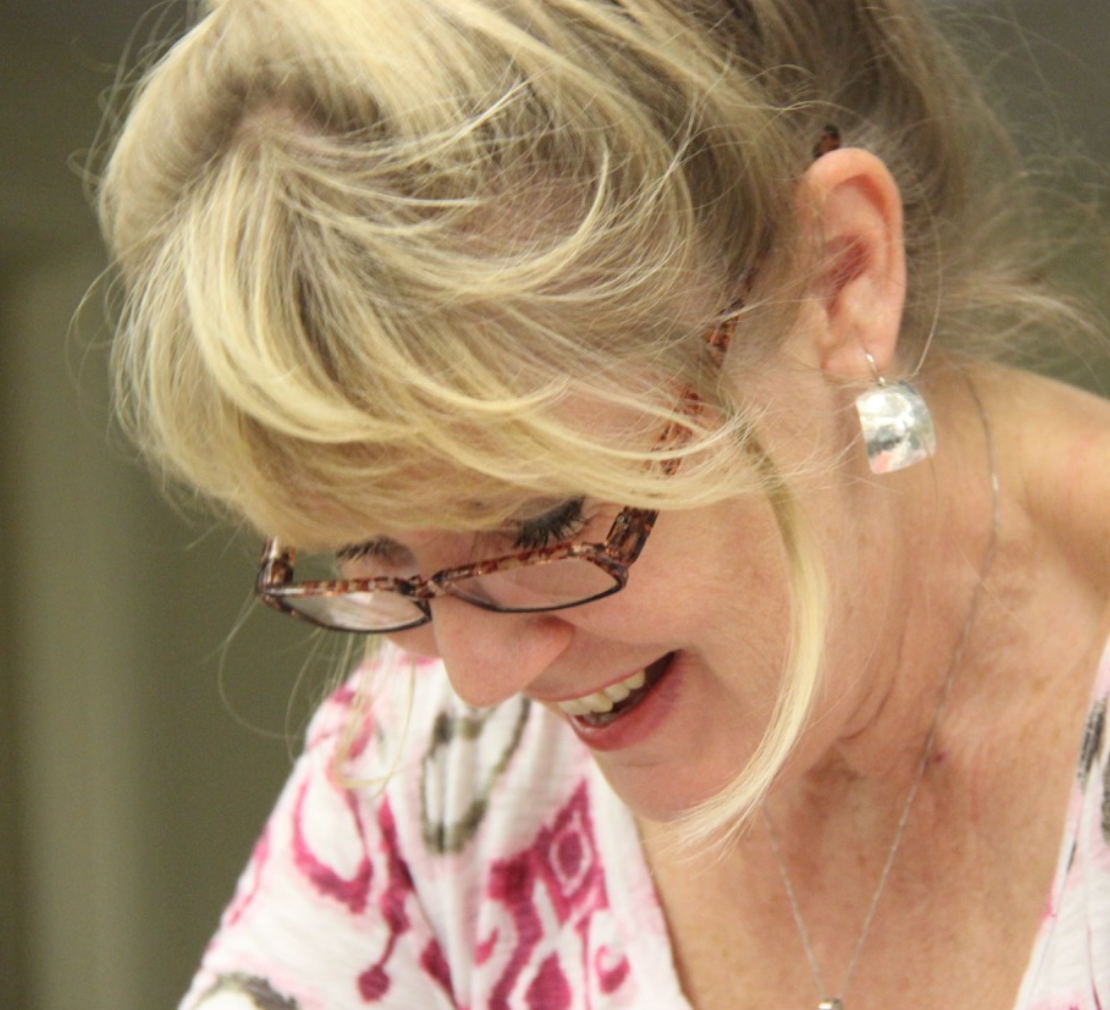 Your instructor: Birgit O'Connor


About the artist
Over the last 21 years, through my books, articles, in person workshops and online courses, I have taught thousands of artists of all levels, beginner to advanced learn, how to paint and expand their skills in watercolor. I have met so many wonderful people, made great friendships and have had some amazing experiences.
For the last 5 years, much of my attention has been directed more towards my online courses and workshops. What I found, it has enhanced the student experience, removed the fear, and eliminated many of the problems of in person workshops of not being able to hear, see, or remembering what I had done in the demonstration, simply because, I am now right on your table, and it's a much more personal experience, plus it reduced the problem of time and travel expenses.
As an instructor, over the years, it's been rewarding to be able to share my passion with so many others, with my goal of helping artists expand their view of traditional watercolor with new ideas, techniques, and many different courses so you the artist can feel successful, no matter what you decide to paint and reach your full potential. 
Testimonials: What Students Say
"Your workshop was an outstanding learning experience for me. Thank you for clear and organized instruction. The combination of interactive live introductions, mid-day check-ins, end-of-day review of work and feedback and excellent instructive videos to view at our own pace were all most helpful.
In addition to the workshop materials, your presentation, as always, is full of humor, great attitude and generous humanity. Your love of family, nature, place, art and service are values that can be felt in our exchanges throughout the workshops, as well as in instructional videos and Friday Q and As. Thank you for your welcoming of interactions and questions. You so carefully review each student's work and offer suggestions for improvement while also praising efforts and successful techniques and encouraging and inspiring your students.
I enjoyed the opportunity to be in the class, meet other students and even have time at the beginning of our zoom meetings to have personal exchanges with your fine administrator, Sue, and other students.
You are an amazing artist, instructor and human being.
Thank you for the knowledge you share, the effort and time you devote to teaching all of us, your relaxed yet professional style, your ease of laughter and your generosity of spirit. What a memorable experience!
Warm regards, Ginger Lang NC
Check your inbox to confirm your subscription