The Beauty of Painting Orchids
Online Workshop Nov 28-29
Limited enrollment

Orchids are often considered one of the more challenging subjects to paint, but what sets them apart from other flowers? The answer lies in their unique characteristics that make painting orchids special. 
Transform Your Paintings to the Next Level

Are you a painter looking for ways to make your artwork stand out? If so, you may have heard of the importance of glazing and applying washes of color in a painting.
The detail of the flower is the easy part, but without a successful background, the results can appear lifeless and flat. In this workshop, I'll show you how to create more exciting paintings you can be proud of.

Meeting Times
12 PM - 4 PM / New York
11 AM - 3 PM / Chicago
10 AM - 2 PM / Denver
9 AM - 1 PM / San Francisco
  Find your Time Zone, Click here

The Workshop Includes a Bonus Lesson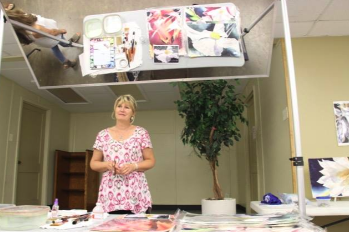 Your instructor, Birgit O'Connor

Birgit O'Connor is a Master artist and a signature member of M-NWWS, (Northwest Watercolor Society) M-CWA, (California Watercolor Association) M-LWS (Louisiana Watercolor Society).
She is an award winning artist, judge, juror and author of the top-selling North Light books " Watercolor in Motion""Paint Watercolor Flowers" and "Watercolor Essentials" along with being included in three other titles. Known for her original paintings and inspirational teaching style.
Publications include the New York Times, SF Gate,Artist Magazine and Watercolor Artist Magazine INK in New Mexico, in the United States, Dobry Zank, (Poland) "L'Art de l'Aquarelle (France). Her memberships include Cambridge Who's Who, Who's Who in America and Who's Who in American Women.