Live Online Workshop - Dec 2
Take Advantage of Limited-Time Offer! (See below)

Paint the magic of a snow scene.
Learn techniques that can be easily applied to any snow scene. Work with reference photos, or be more creative from your imagination.

Meeting Times
12 PM - 4 PM / New York
11 AM - 3 PM / Chicago
10 AM - 2 PM / Denver
9 AM - 1 PM / San Francisco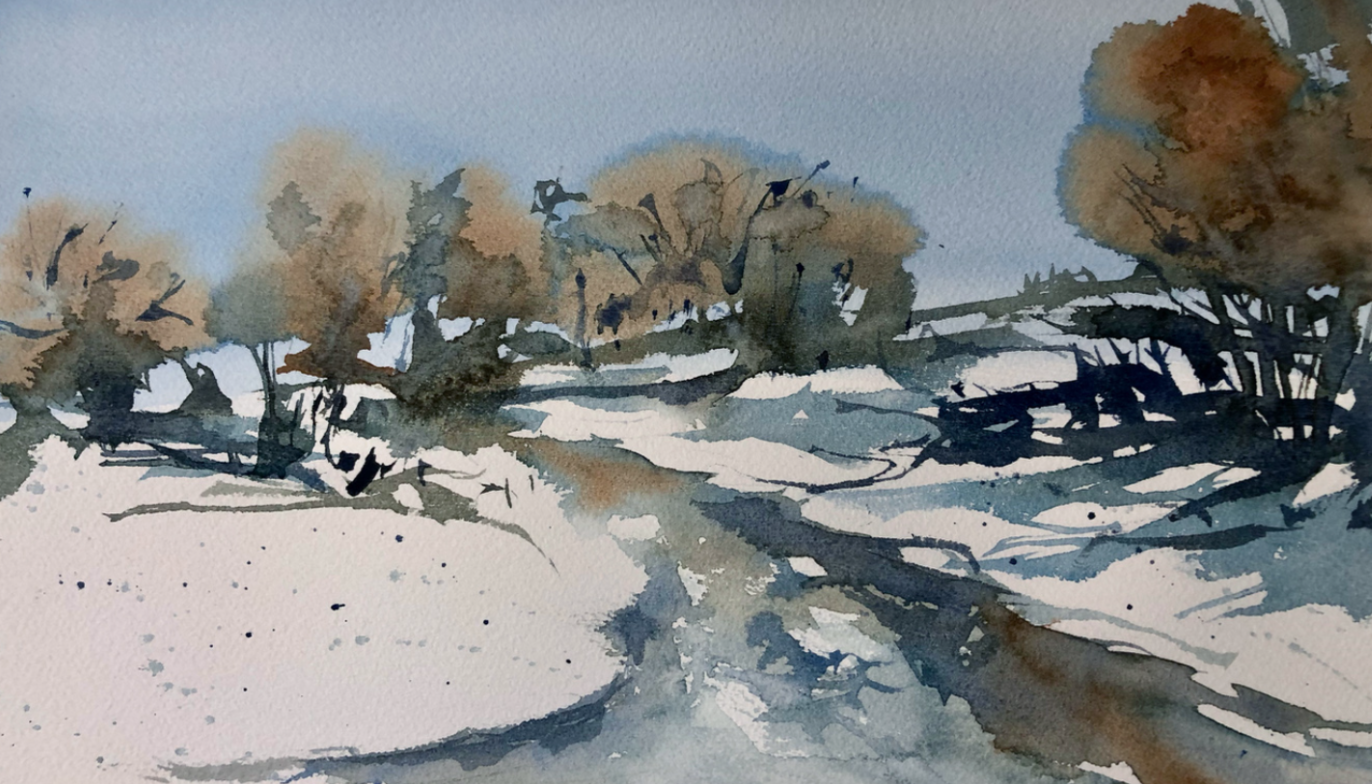 Relax and enjoy

Take the time and enjoy how to move water play with blooming colors, and add elements to create your story.
Who this is For

Anyone who loves to paint
Great for all levels and anyone who wants to be more creative

About the Live Workshop
Join the Live workshop and paint along, or sit back and paint later with the recording and step-by-step lessons.
To keep you focused on painting, the workshop will be hosted as a Webinar on Zoom. This means during the workshop, you can ask questions in real-time through the chat, or I may ask you to unmute your mic, but participants will not be able to see each other until we move to the meeting room.
After the workshop, you can join me in a Zoom group meeting room to ask questions and discuss your paintings live. This is where you will see the other students.
The workshop recording will be available to rewatch as long as you like, along with the segmented lessons for easier access.

Birgit O'Connor

About your instructor,

Master artist Birgit O'Connor is an internationally known award-winning artist, judge, juror and, author, known for her original paintings and inspirational teaching style. She is signature member of M-NWWS, M-CWA, M-LWS. Her memberships include Cambridge Who's Who, Who's who in America and Who's who in American women. 
Her books "Watercolor in Motion", "Paint Watercolor Flowers" and "Watercolor Essentials" are top-selling titles in her field, along with being included in over 60 national and international publications such as the New York Times, SF Gate, Watercolor Magazine, Dobry Zank, (Poland) "L'Art de l'Aquarelle (France).