Wet & Wild Loose Landscapes
Independent study


If you prefer to paint on your own, or are not interested in Plein air painting, this option brings you into the studio to develop the looser painting style techniques.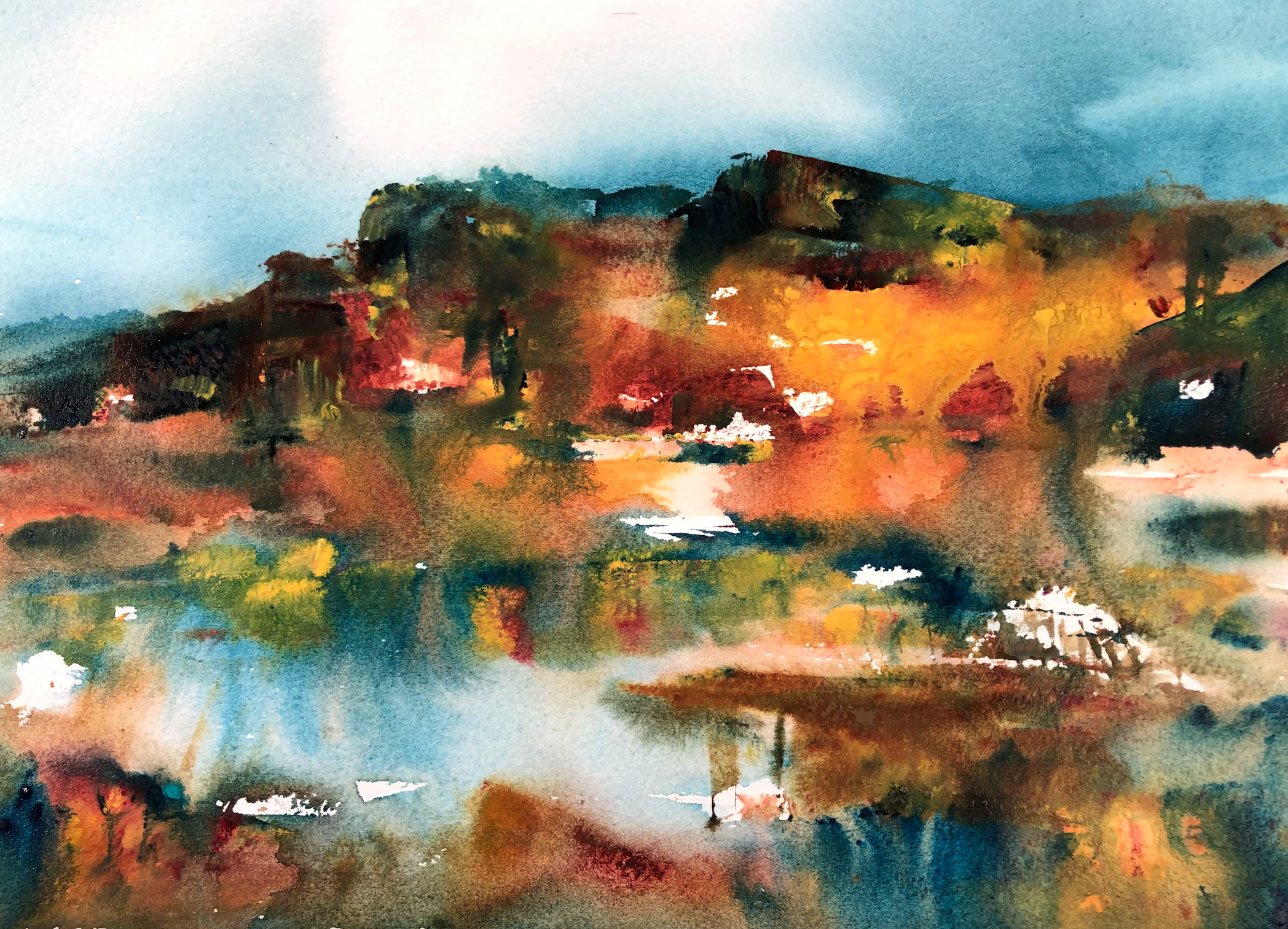 Wet and Wild Landscapes
From the studio
Different than all of my other courses, get ready to tap into another level of your creativity, you'll be surprised how expressive you can be, even when time is limited.
You don't need to be an experienced artist to enjoy the painting style. Simply be willing to wet the paper, add color and watch it move.
Get ready to have fun, loosen up
Student review
"This is it a very informative and guide for loose and plein air painting. It is well done and realistic for the beginner and seasoned plein air painter. The exercises in the studio take you down the path for loose painting and in plein air section knowledge of what one might expect and look for standing there outside painting.
In the plein air section I felt as though I was there with you, and your subject matter is varied and so are the weather and lighting conditions. Beautiful
"When the painting isn't working" is my favorite sections, it tells us you really know, understand and feel our struggles and dilemmas.
You put everything on the table to teach how to work your magic." Trish Kuncewicz