Wet & Wild Loose Landscapes
Independent study

Learn to be more expressive and capture the essence of the landscape. It's a great way to paint fall colors, mountains, waterfalls, wetlands, and more. Even when time is limited, you'll be surprised by your results.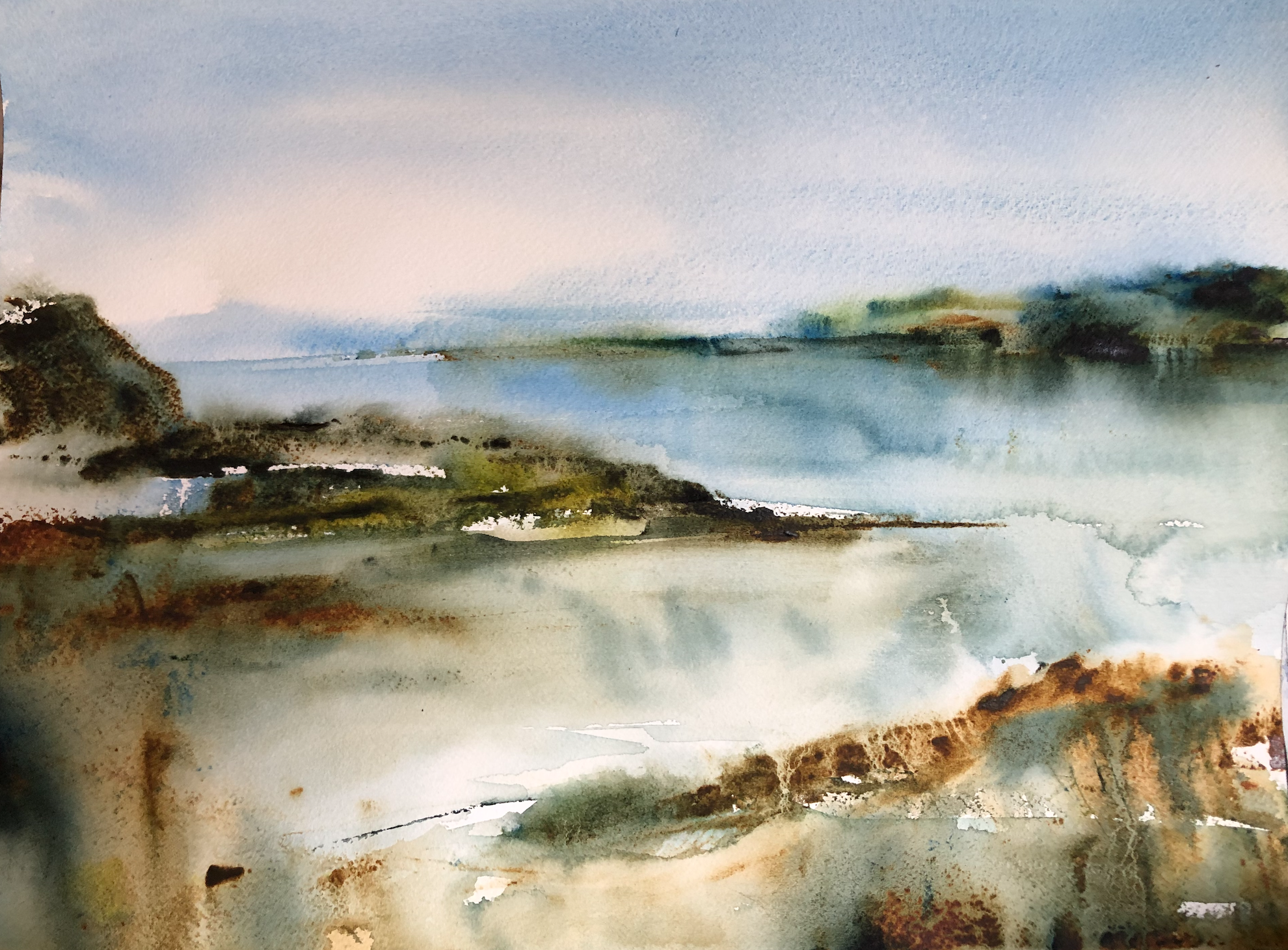 Unlike all of my other courses, here we tap into another level of creativity and capture the essence of any location with this semi-abstracted landscape technique. This is an excellent way to build foundational skills for in-the-studio or Plein air painting any time of year.
Great for all levels, this is a beautiful way to get past the white paper; if you're feeling stuck and blocked or have limited time, learn to be more expressive by watching the color move.


Student review
"This is it a very informative and guide for loose and plein air painting. It is well done and realistic for the beginner and seasoned plein air painter. The exercises in the studio take you down the path for loose painting and in plein air section knowledge of what one might expect and look for standing there outside painting.
In the plein air section I felt as though I was there with you, and your subject matter is varied and so are the weather and lighting conditions. Beautiful
"When the painting isn't working" is my favorite sections, it tells us you really know, understand and feel our struggles and dilemmas.
You put everything on the table to teach how to work your magic." Trish Kuncewicz