Frog & Flowers
Take the Leap
For years I thought of how I would want to approach a painting of hydrangeas, you could paint the beautiful clusters of flowers, but that was a bit more decorative than I wanted; I needed a painting with a story. Then one day before teaching a workshop, I saw this adorable little green tree frog tucked in a blue-purple hydrangea's petals. It caught my eye, and for years I thought of how I would paint this and get the same emotional response as I did the first time I saw him.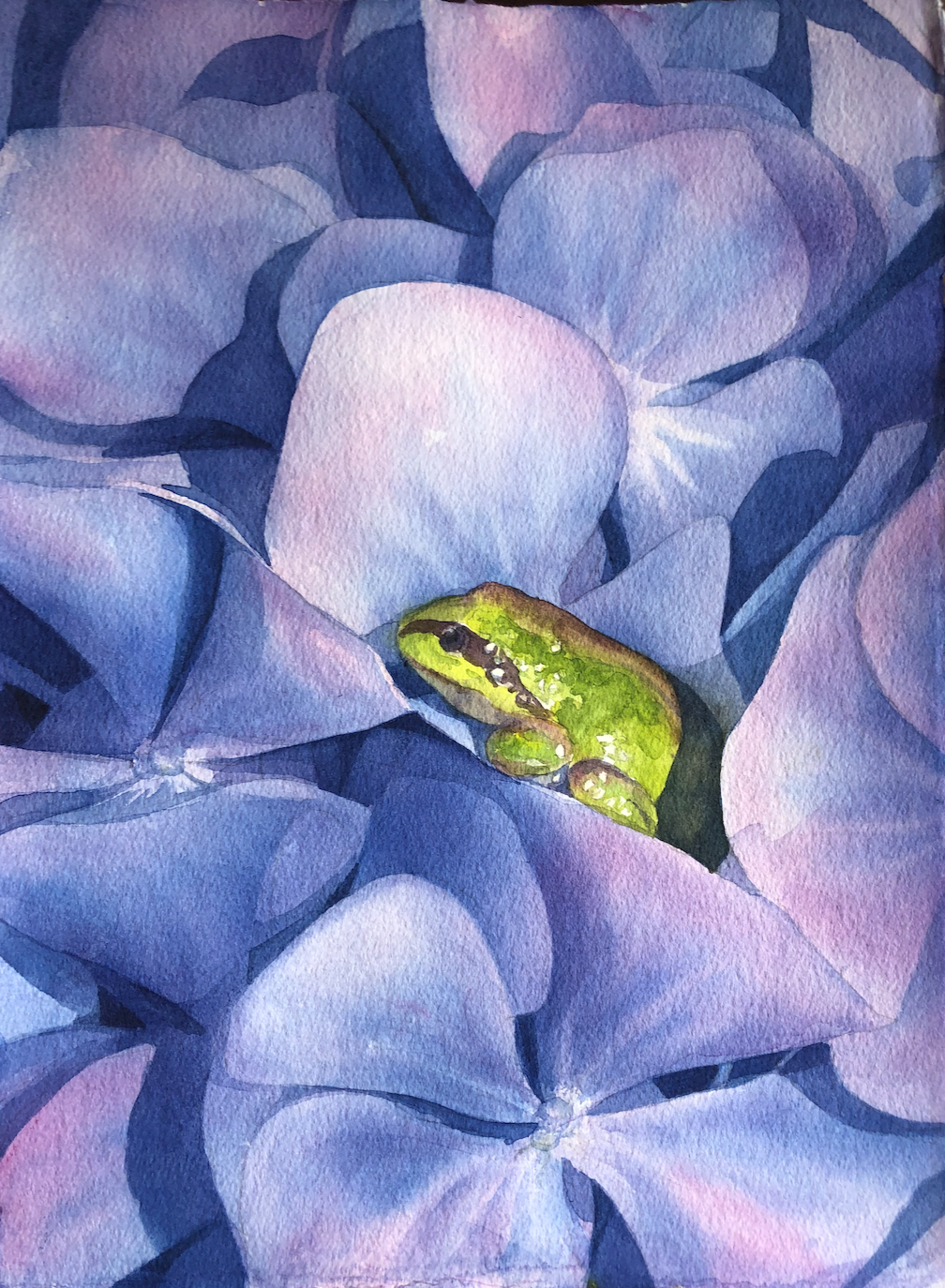 Have you ever had problems with thick hard edges on the petals of the flower or thought of wanting to add another element to your painting?
If you have ever had problems understanding negative painting or how to avoid it from looking like cutout shapes, this would be for you.
Develop your skills and learn to become more confident so you can easily apply what you have learned to your own paintings.
Just imagine what you can do