Monarch Butterflies
in Watercolor
Inspired by the Western Monarch Butterflies and their fall migration along the California coastline (from Mendocino to Baja), where they seek moderate temperatures and protection from storms by clustering in tree groves.
The arrival of the mariposa (monarch butterfly) along the coast signals a cultural beginning to autumn. The butterflies also symbolize change, transformation, rebirth, hope, and abundance.
In this course we take on the challenge of painting a cluster of migrating butterflies. Think of it almost like a puzzle, not only do we want to paint the wings, bring attention to their decline but how to create the depth that we want in the complicated subject matter.
With your enrollment and portion of your enrollment fee will be donated to EACMarin.
What this course is about

This full course combines both the easier Monarch Garden and the more in depth Cluster.
For those that just want an idea of how the process works before diving into the more complicated butter cluster consider the single course Monarch Garden.


The Western monarch butterfly is near extinction, Why care?
Besides the monarch's intrinsic value and beauty, it and other insects contribute to our wellbeing in these important ways:
The fragile monarch serves as a canary in the coal mine to alert us to environmental sickness. Monarchs and honeybees could be the first to fall before a collapse. Mary Ellen Hannibal, the San Francisco-based author of "Citizen Scientist," is clear: "Insect life is at the very foundation of our life-support systems. We can't lose these insects."
Monarchs and other insects are pollinators. Monarchs pollinate mostly wildflowers and other flowers. As they suck out the nectar, their legs catch and transfer pollens. Bees and bumblebees are the primary workers, pollinating about 70 percent of our fruits and vegetables. Without pollinators we could be forced to hand-pollinate fruit trees, as many farmers in China do today...more
If you love butterflies as much as I do these are some really nice additions to add to your collection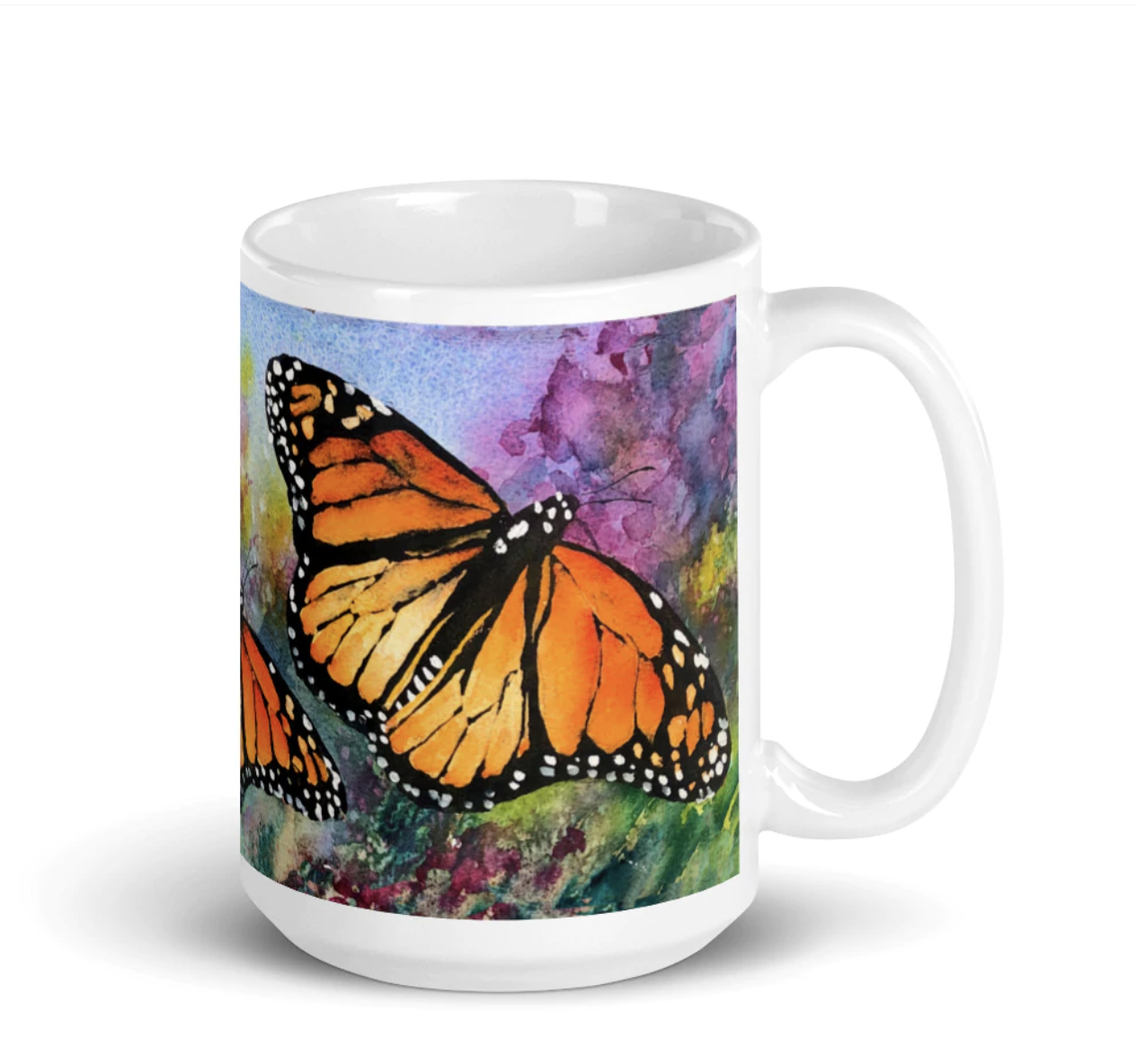 Monarch Coffee Mug
Start your day with a little lift and color.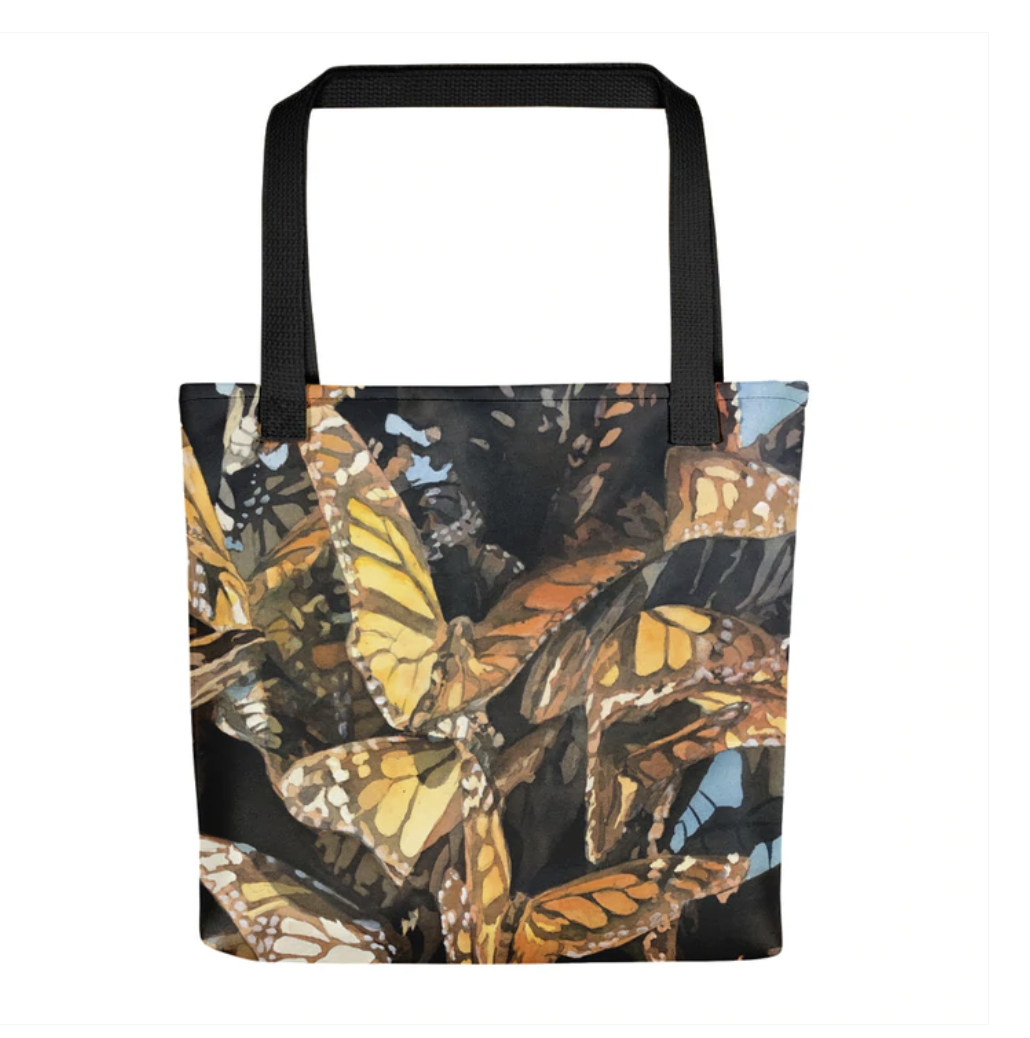 Monarch Cluster Tote

This stylish bag is wonderful day or night, on the go or to add to your outfit.