If you are like me, you may be fascinated with lighthouses.

This is a self-paced course is for those that like to paint on their own and go at their own pace. Begin with simple shapes, then evolve into more complex paintings. Learn how to avoid outlining our subject by working with values and creating different weather conditions and rocky shores and some even with trees. Designed for all skill levels.
"If you open your eyes very wide and look around you carefully, you will always see a lighthouse that will lead you to the right path! Just watch around you carefully!" – Mehmet Murat Ildan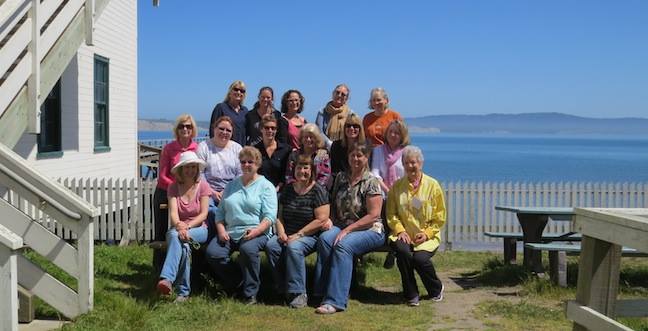 Who This is For

Anyone who loves to paint in watercolor.
Perfect for self-paced painting and activities with friends.
Fun for experts who want to unwind and anyone looking to dive into the wonderful world of watercolors!
Anyone who wants to improve their painting skills and become the artist they have always dreamed of.
Great for all levels.


About Lighthouses
Did you know, the reason lighthouses are painted differently is to help the mariner identify them during the day, and if it's painted white most likely the surrounding background is dark, meaning a lot of trees or fields, and if it has red and white stripes often it may up against a white background, such as cliffs or rocks, and the reason why many lighthouses are so tall is to be seen further away at sea and take into account the curvature of the earth.
The actual shape of the lighthouse often depended upon the whim of the individual designer, and location of where it will be and the different flash patterns allows their location to be identified.
The techniques and lessons here, will help you be to be able to paint any special lighthouse that you love.
"Lighthouses are endlessly suggestive signifiers of both human isolation and our ultimate connectedness to each other." – Virginia Woolf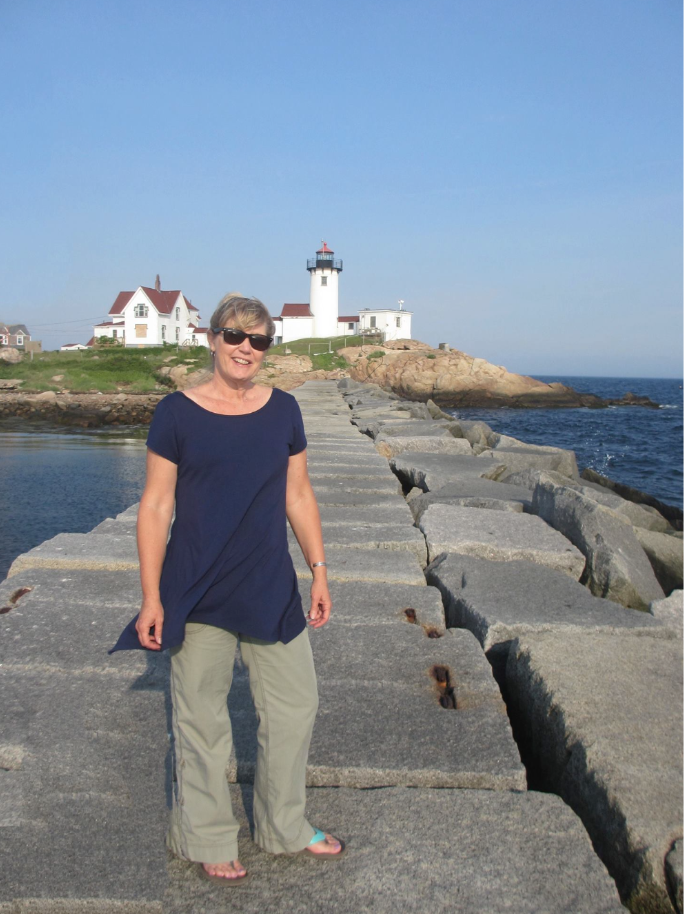 Your instructor,
Birgit O'Connor

Master artist Birgit O'Connor is an internationally known award-winning artist, judge, juror and, author, known for her original paintings and inspirational teaching style. She is signature member of M-NWWS, M-CWA, M-LWS. Her memberships include Cambridge Who's Who, Who's who in America and Who's who in American women. 
Her books "Watercolor in Motion", "Paint Watercolor Flowers" and "Watercolor Essentials" are top-selling titles in her field, along with being included in over 60 national and international publications such as the New York Times, SF Gate, Watercolor Magazine, Dobry Zank, (Poland) "L'Art de l'Aquarelle (France).

Example Curriculum
Scroll down to view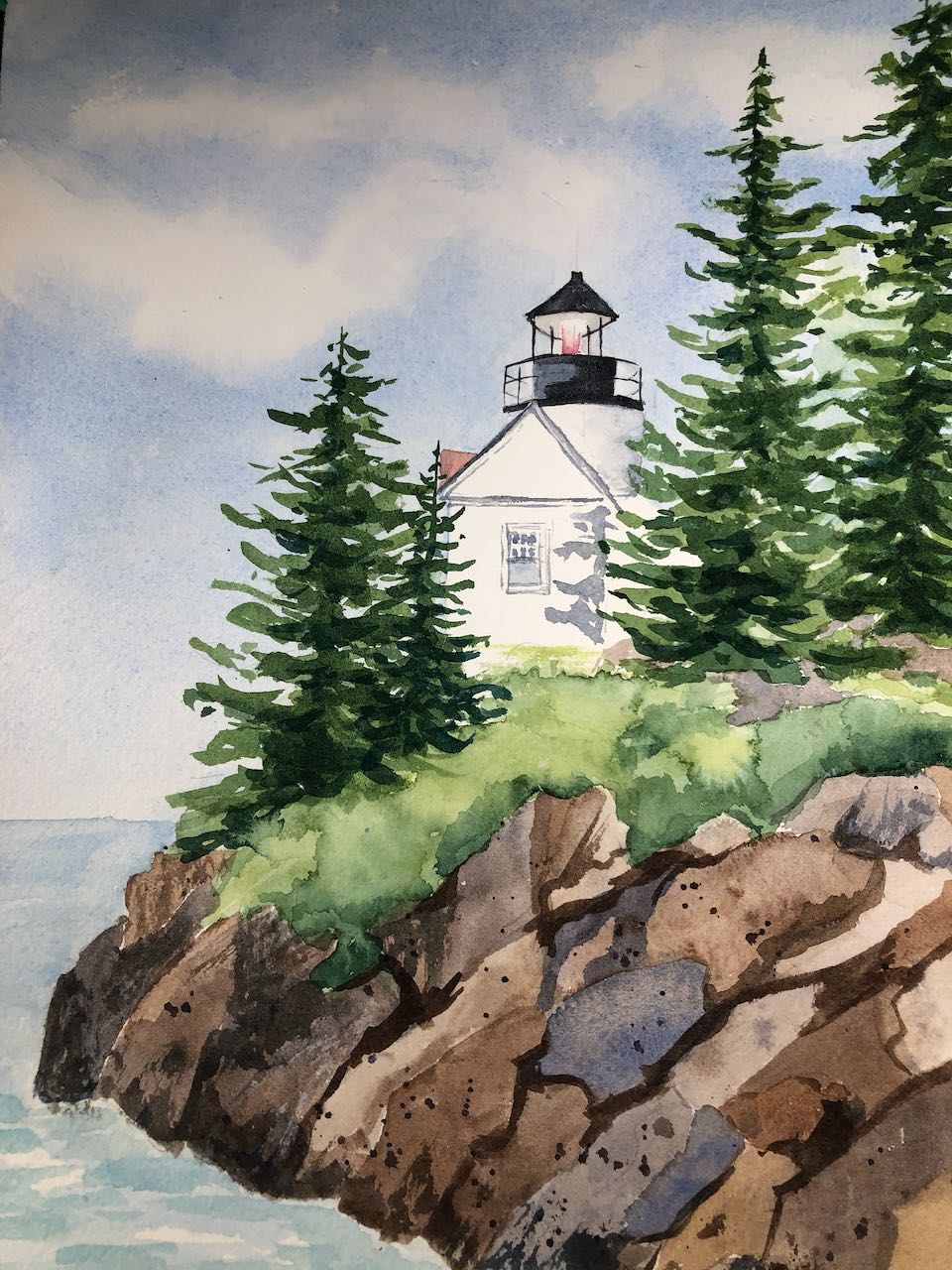 I have SO loved this class! Your teaching is absolutely unparalleled excellence and I didn't know it would be so much fun and so very satisfying too!! ... I could get carried away. Gail Gabriel CA

I Love how each of these lighthouses are different and each with its own challenges. I'm really enjoying this course.
Lyn Seley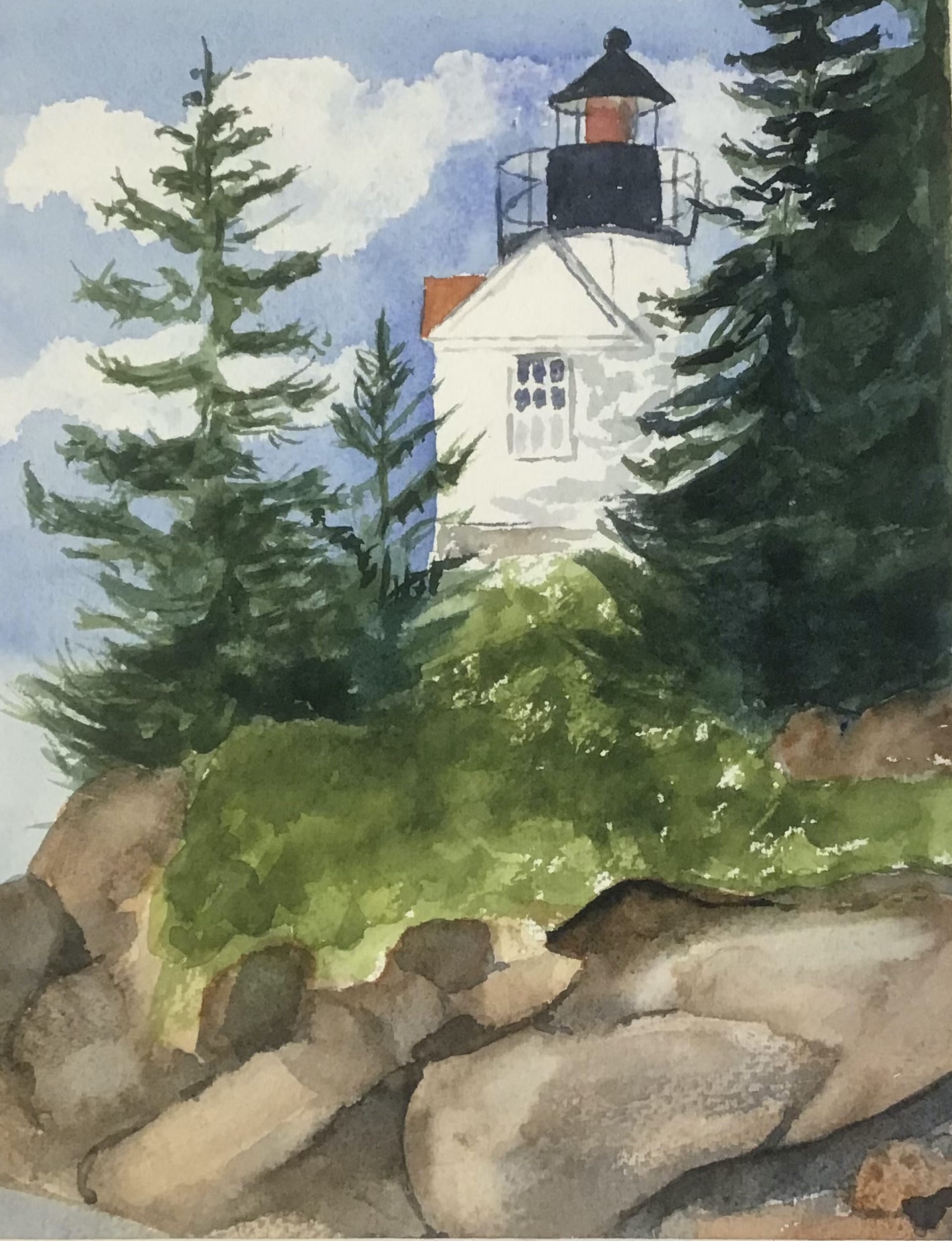 Thanks so much for these lessons. I have a renewed interest in painting and many new techniques. The lessons are fabulous.
Penny Paquette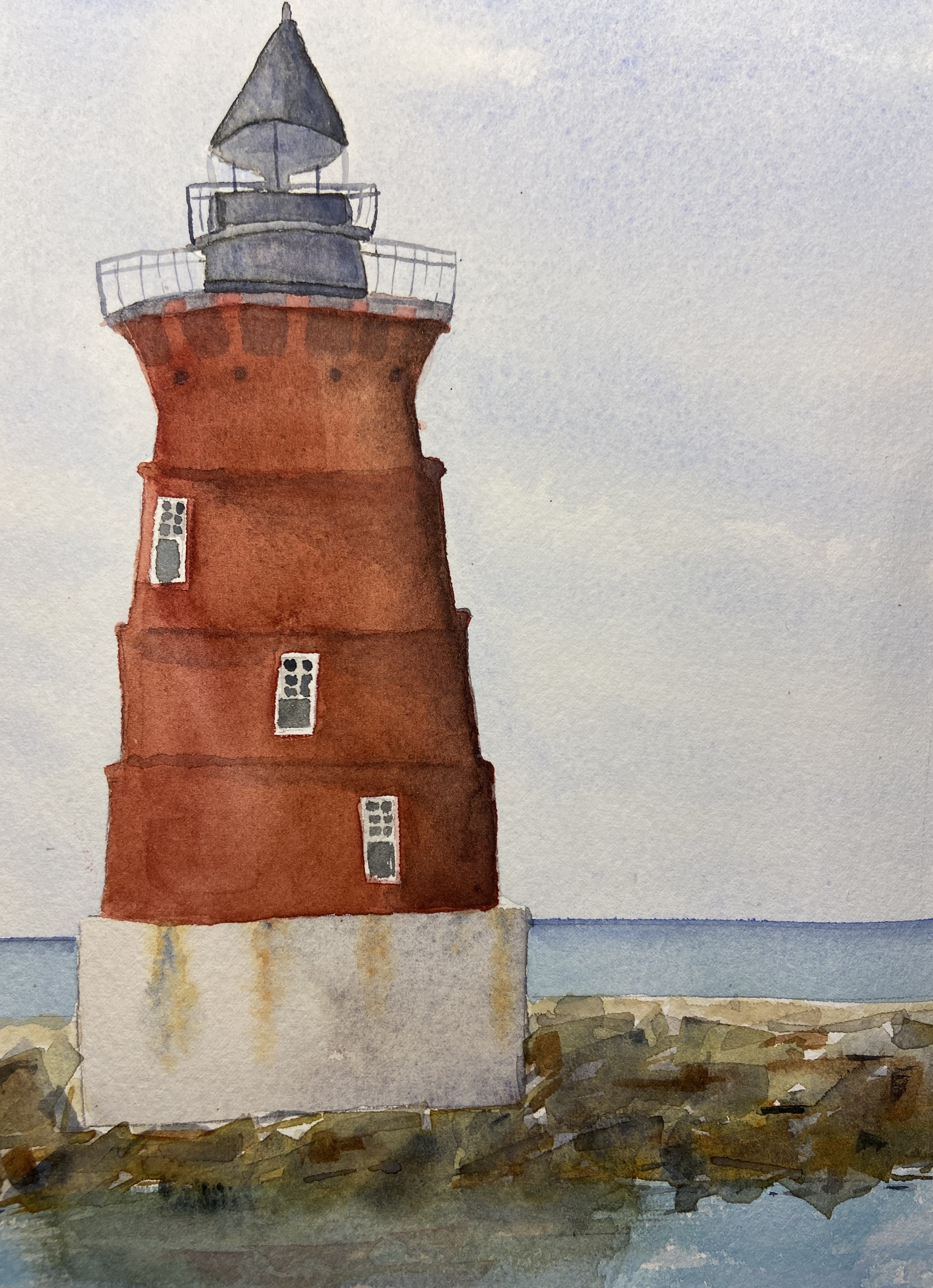 Your lessons and teaching skills are marvelous and so helpful.
Linda Wiltfong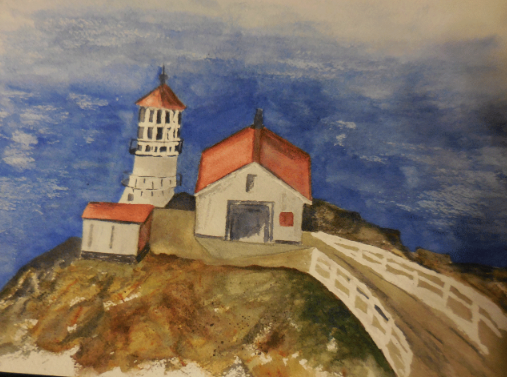 I absolutely loved the last step - going into the ocean with deep dark blue. I let out a jubilant cheer (my husband came running!) I love this ocean! Sandra Finley