Sweet Peas
Independent Study
Course includes five main lessons with each focusing on a different techniques. Start painting right away, for as long as you like, anytime day or night, downloadable with lifetime access.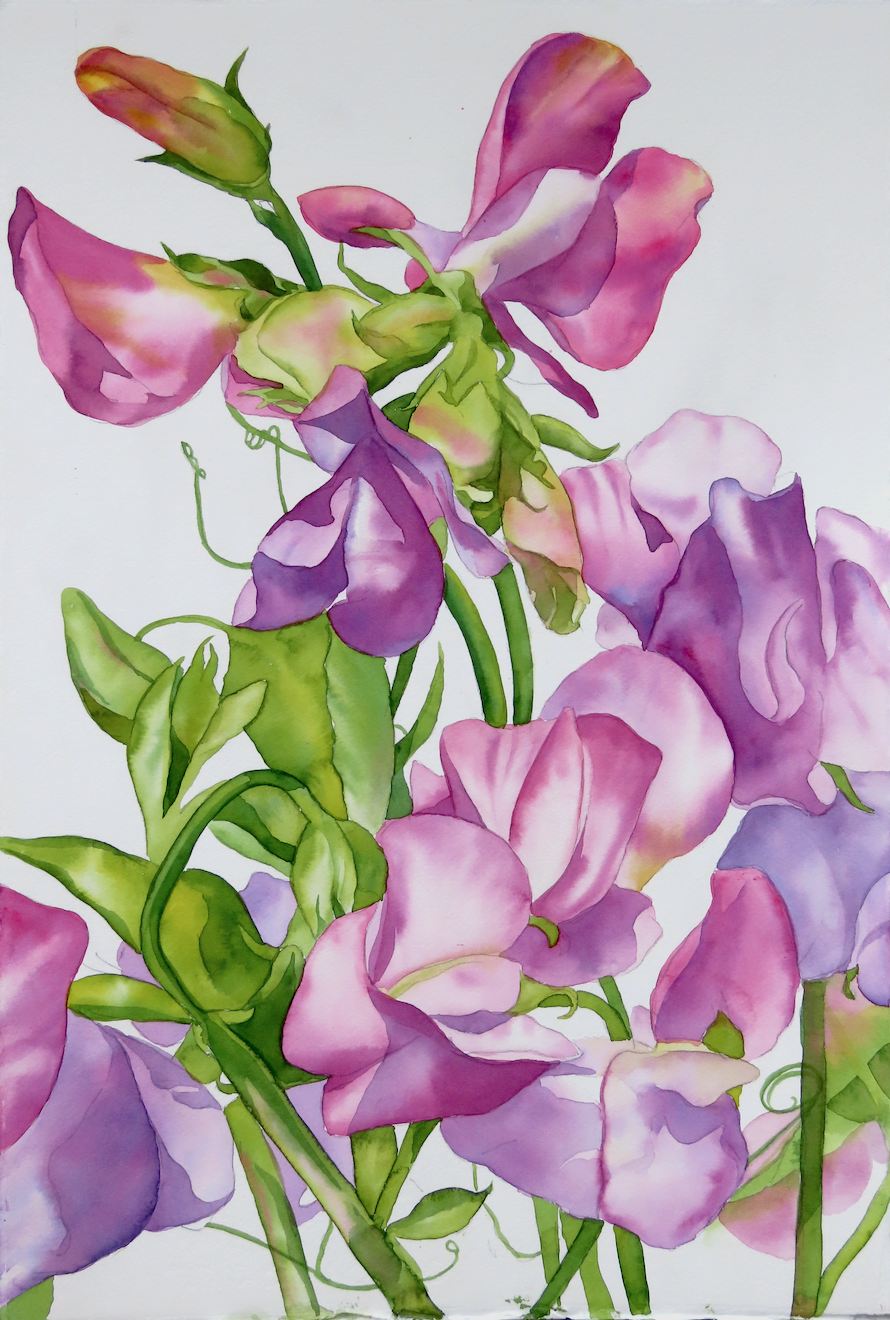 Sweet peas are always a nice addition to any garden, in fact you can usually smell them before you see them. They are known to be easy to grow and grow wild along the roads of where I live here in Bolinas.
I have been asked by students how would I paint these delicate flowers that bloom in spring and early summer, and to my surprise they were a bit more challenging than I thought. I usually approach my paintings with purpose and am interested in a wide range of values and depth, but here in this subject matter my intention was different. I wanted to experiment with papers, be more delicate, encourage blooms, have it looser, and simply enjoy the journey.
Even working with the same brand of paper in different weights really gave me different results. I was intentionally wanted to work with a softer sized surface, pools of water, and allowing the color to push its way into the others.



Your instructor,
Birgit O'Connor
Birgit O'Connor is a Master artist and a signature member of M-NWWS, (Northwest Watercolor Society) M-CWA, (California Watercolor Association) M-LWS (Louisiana Watercolor Society).
She is an award winning artist, judge, juror and author of the top-selling North Light books " Watercolor in Motion""Paint Watercolor Flowers" and "Watercolor Essentials" along with being included in three other titles. Known for her original paintings and inspirational teaching style.
Publications include the New York Times, SF Gate,Artist Magazine and Watercolor Artist Magazine INK in New Mexico, in the United States, Dobry Zank, (Poland) "L'Art de l'Aquarelle (France). Her memberships include Cambridge Who's Who, Who's Who in America and Who's Who in American Women.