Paint at your own pace
In this exciting course, you will be surprised how easy it is to paint realistic paintings with depth and clarity.
Great for all levels

Who This is For

Anyone who loves to paint
Anyone looking for a relaxing weekend in
Perfect for date nights and activities with friends
Great for beginners to practice
Fun for experts who want to unwind
and anyone looking to dive into the wonderful world of watercolors!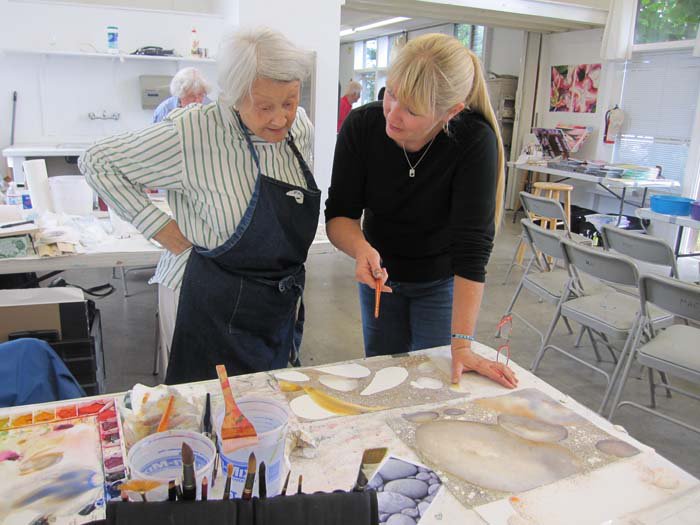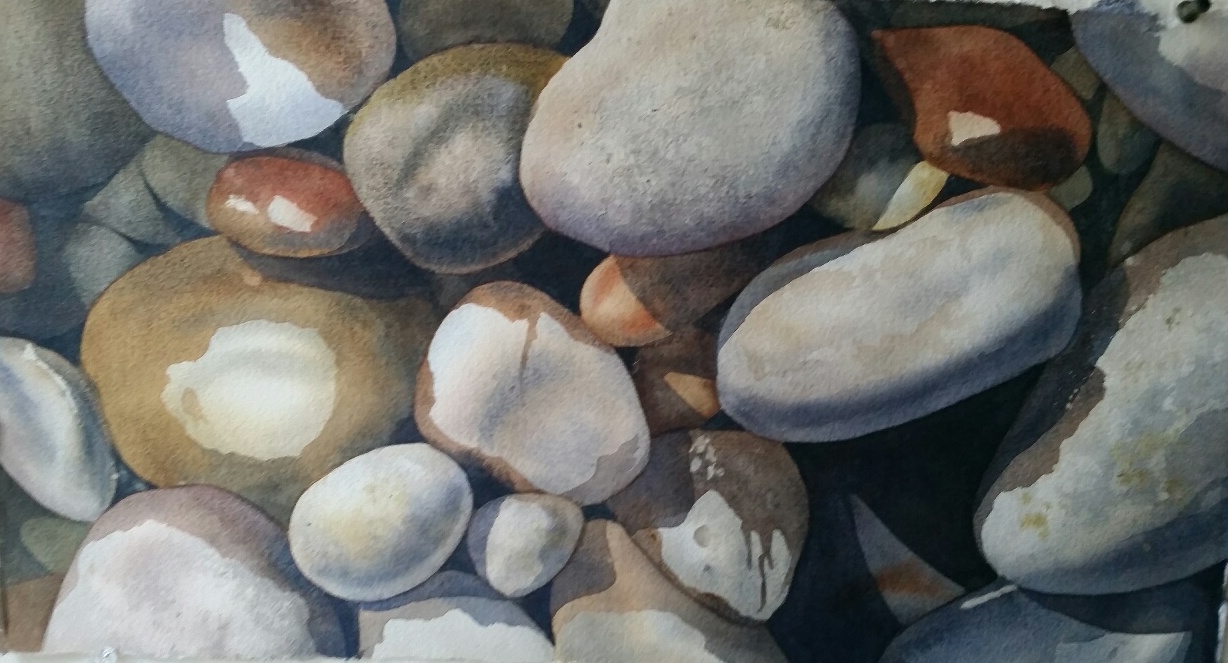 What you will learn

Begin with simple shapes, then incorporate texture and add shadows with techniques that can easily be applied to desert rocks or other gemstones.

Follow along with the step-by-step lessons, and learn to paint realistic pebbles and sand, push rocks underwater, twist ribbons of kelp, and paint transparent beach glass.
Paint anytime, day or night, go at your own pace, downloadable lessons, and lifetime access.

Your instructor, Birgit O'Connor

Birgit O'Connor is a Master artist and a signature member of M-NWWS, (Northwest Watercolor Society) M-CWA, (California Watercolor Association) M-LWS (Louisiana Watercolor Society).
She is an award winning artist, judge, juror and author of the top-selling North Light books " Watercolor in Motion""Paint Watercolor Flowers" and "Watercolor Essentials" along with being included in three other titles. Known for her original paintings and inspirational teaching style
.
Publications include the New York Times, SF Gate,Artist Magazine and Watercolor Artist Magazine INK in New Mexico, in the United States, Dobry Zank, (Poland) "L'Art de l'Aquarelle (France). Her memberships include Cambridge Who's Who, Who's Who in America and Who's Who in American Women.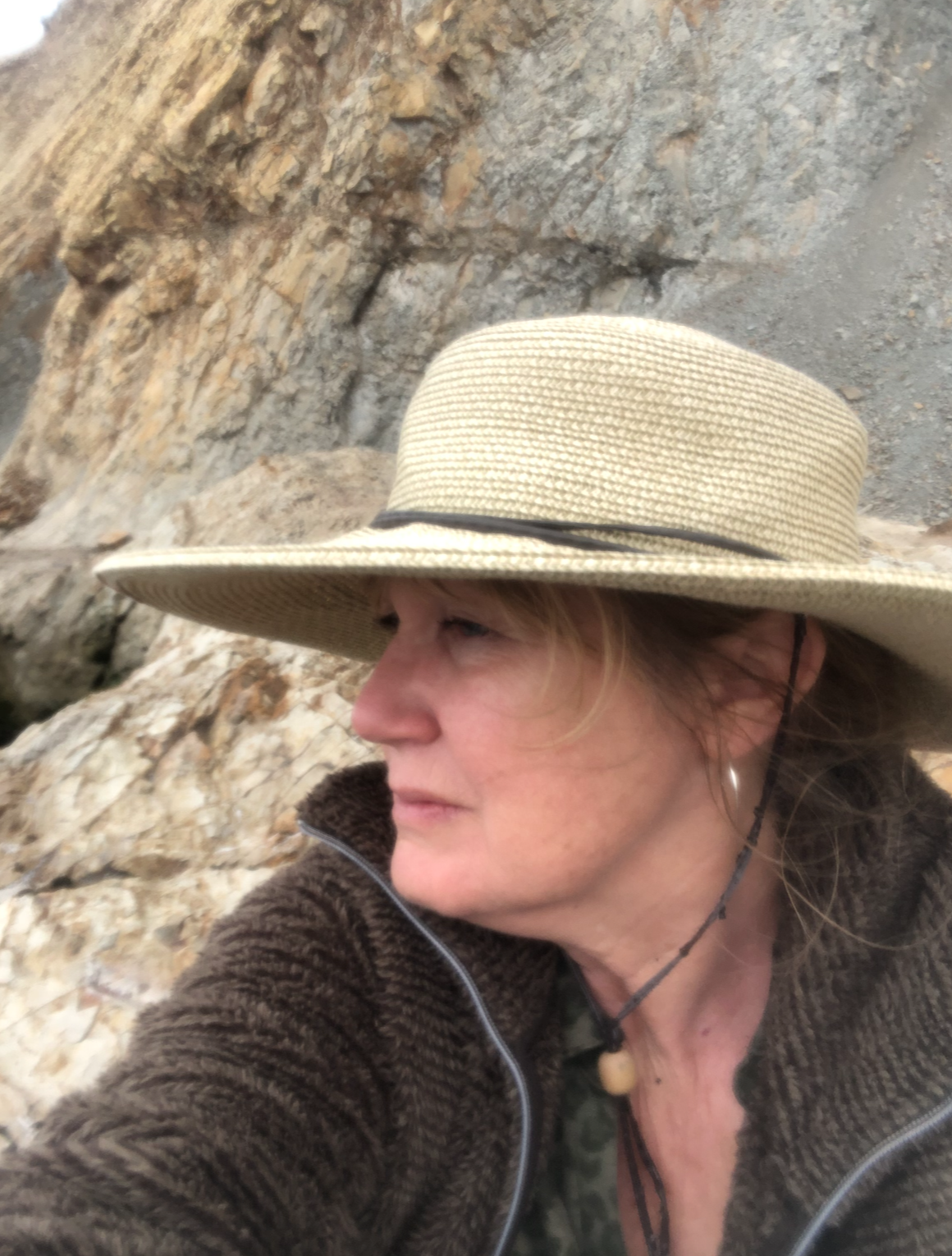 What Students Say
"Wow...this was mind bending for me!! My first half sheet..Lots of head scratching but learned heaps as I always do with the exercises!! Waaaaay out of my comfort zone...but some how made it on the other side..😅" Merri Chester"I cannot describe how much fun this was to do! :-) :-) I don't want this class to end! Thanks Birgit! " Gail Gabriel
"Your course videos and instructions, handouts etc were absolutely perfect. You leave nothing out of the instructions, thank you so much" Kathryn Bevin
"I want you to know that this particular format with your personal reviews and critiques and the combination of website and class meetings are the best online course I have ever taken." Debra Prat
Thank you!!! I would never have thought I could paint like this. Amazing instruction and so easy to follow. You are an excellent teacher!! Kathleen Parker

" This was crazy fun!" Le'Ann Key
"This was a fabulous course and I really enjoyed my "beach therapy" time doing it. I look forward to spending time beachcombing and finding subjects to practice on. Your course was really well laid out and easy to follow with lots of great tips and tricks." Patricia M. Mansell
Wildlife & Nature Artist
Thank you!!! I would never have thought I could paint like this. Amazing instruction and so easy to follow. You are an excellent teacher!! Kathleen Parker

"I love love love this course.. Thanks" Elaine Netland

"Thanks so much for your teaching these incredible online workshops...they are magic! :)" Debra Laurie


"I cannot tell you how impressed I am with the clarity of your teaching methods. So much detailed information and I was over the moon when my husband looked at my very first practice page and said "oh, those are beautiful stones". So I am going to frame this and use it for motivation. Thank you so very much for sharing your knowledge and for allowing us hobby artists to learn. I am delighted to be connected with you." Kind regards, Polly Richards, Vancouver, BC Canada

"I just finished your masking and texture lesson. WOW! I am so happy with my painting results. thank you for being a great teacher!" Arleen Schaller

"I enjoyed this course immensely, and learned more from you than any other art instructor!" Ingrid Farnham


"Thank you, Birgit. YOU make learning fun, accessible, a DREAM come true! Your fine instruction makes it possible, "Frances Gill-Turano

"This course is still one of my favorites. Along with the 'Framing Without Glass'". Tova Roseman

Birgit, "You're an awesome teacher! The best I've ever studied with. Sincerely." Emma Muzzy

" can't tell you how much I enjoy your courses, Birgit, you are a very generous and skilled teacher." LInda Read


Birgit! "You are amazing master of painting enriching our minds, hearts and imagination with your art." Thank you, Zlatica Stauder

Dear Birgit, "I recently purchased your Rocks, Sand and Sea Glass course. It was an absolutely fun and educating program and I have enjoyed watching it several times over the past months. I have also developed a few paintings from your ideas and have been extremely pleased with the results. Thanks so much for your insight. You have a wonderful way of teaching and making the concepts easy to follow. I always keep a "rock/sand" picture running in the studio, working on shells and other additions to make the painting look more interesting. It is a lot of fun". Bob Field

Hi Birgit "I am a retired art, elementary, and Montessori teacher with over 30 years experience. I tried other classes but I think I've learned the most from Birgit's online courses. I love the feedback she gives, it's way more than I have received before. I find it so valuable. I look forward to doing more". Jann Clare