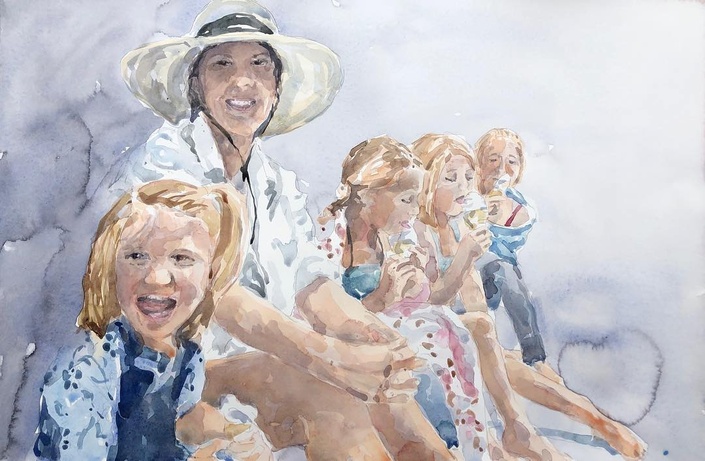 Portraits in Watercolor includes part 1 & 2
Learn how to to paint skin tones and expressive personalities, lifetime access
Different than other traditional portrait styles, learn how to loosen up and capture more of the personality of your subject. Rather than trying to be perfect use the so called mistakes to your advantage, to help give the painting more character and life.
Part 1 Focus on skill building, skin tone, eyes, mouth, lips, and personalityIncludes, step-by-step lessons along with the entire thought process, reference photos, worksheets, and scale line drawing.
Ballet Dancer: We will keep the focus on the overall figure working with our brushstrokes, eliminating all excessive detail, light, shadow, and giving our subject personality.
Childs face: Keep the attention on the facial features, work with skin tones, eyes, mouth, and lips.
Little Baker: Our goal is to give a wince in her eyes, joy in her heart, and build the background with color and design.
---
Part 2 Continue the story with more in depth skill building
Trumpet player: Focus on darker skin tones, hands, shadows, instrument and background
Family Portrait: Change and work on shadows, create a different mood than what you see, learn where to draw attention and keep the focus.
Sunshine & Eggs: Our focus is to work with the hands and face and action of a task, and in the background create soft yet still dramatic light

.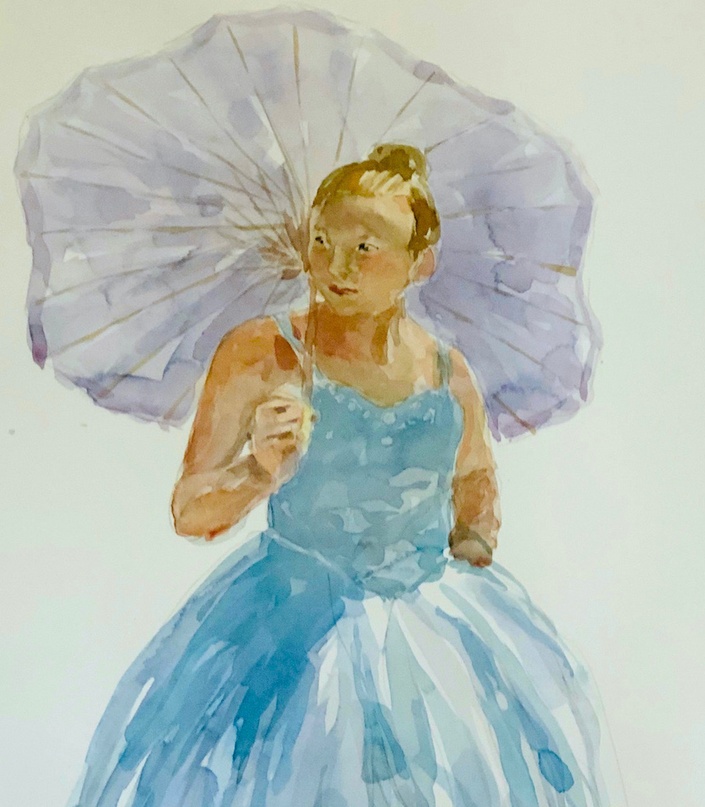 Portraits in Watercolor Part 1 - Course content only
Access to the course content only with lifetime access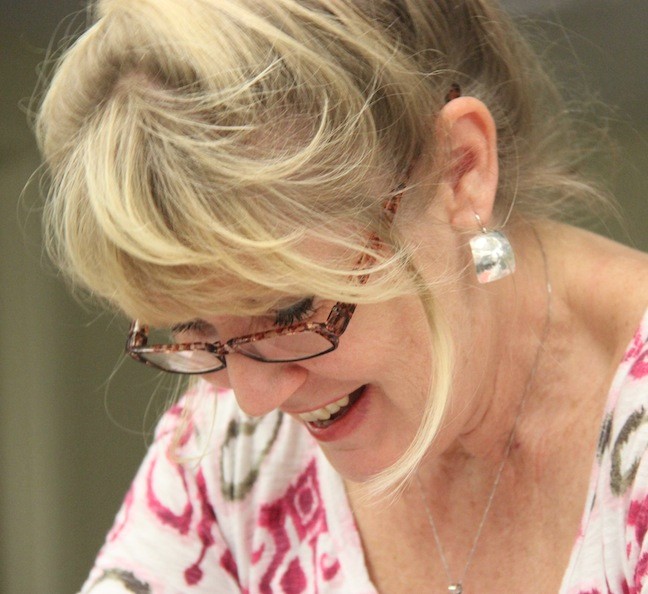 $180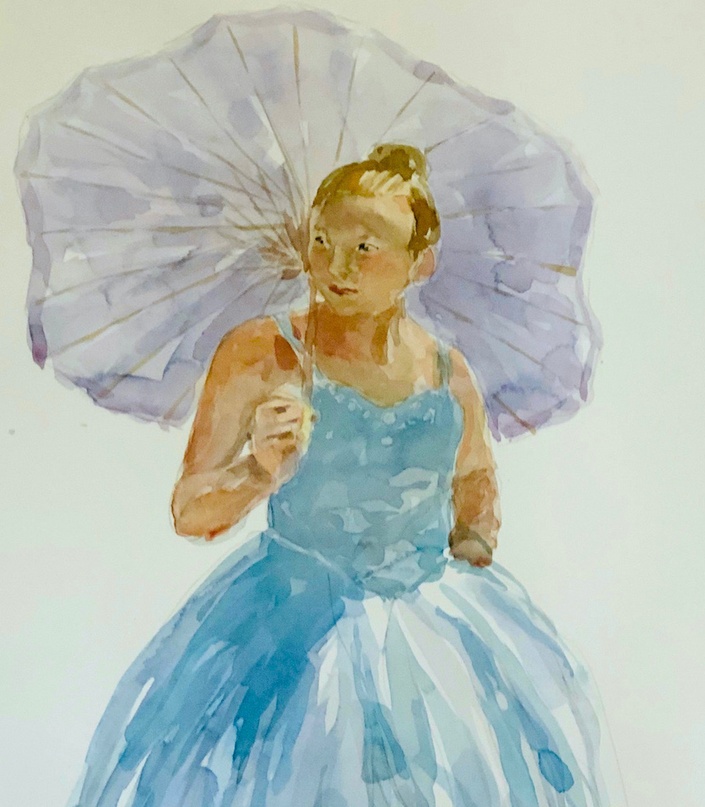 Portraits in Watercolor Part 1 - Interactive 4 week session
Jan 12 -Feb 9 (4 week course) live meetings, painting reviews and Q&A, lifetime access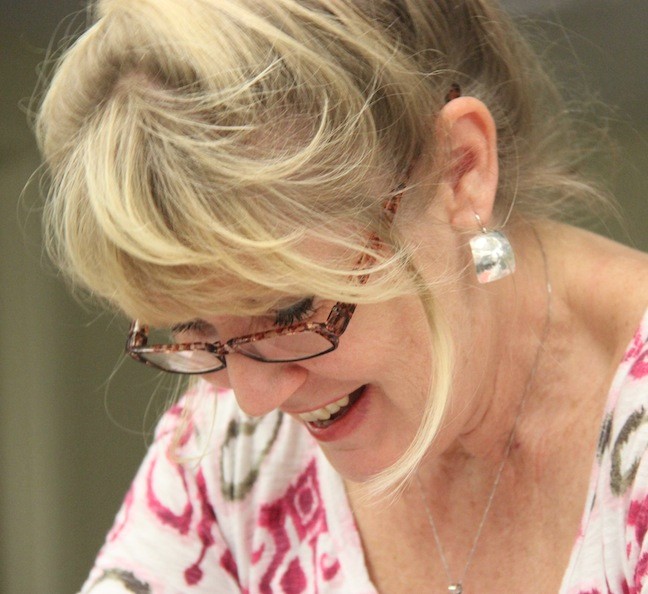 $245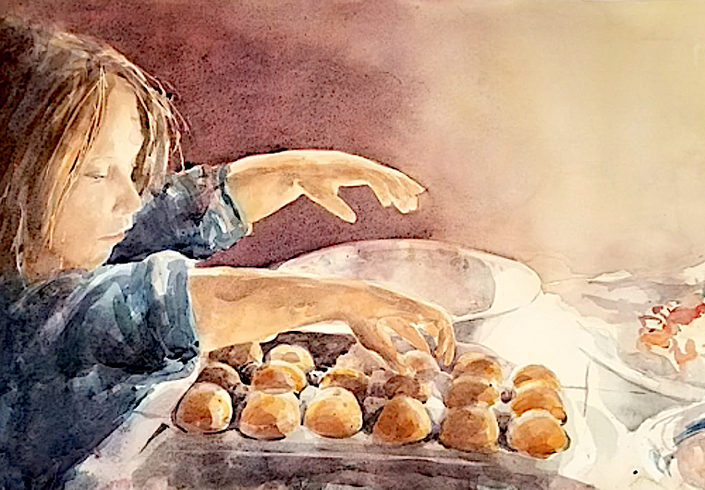 Portraits in Watercolor Part 2 - Course content only
Course content only with lifetime access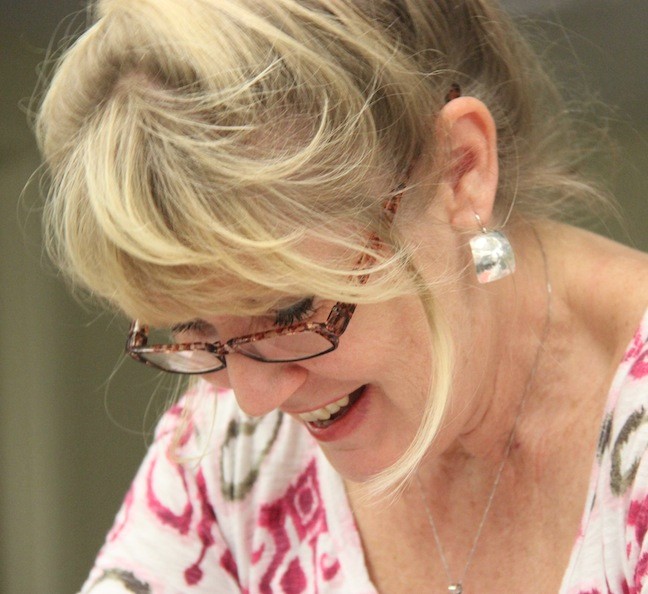 $180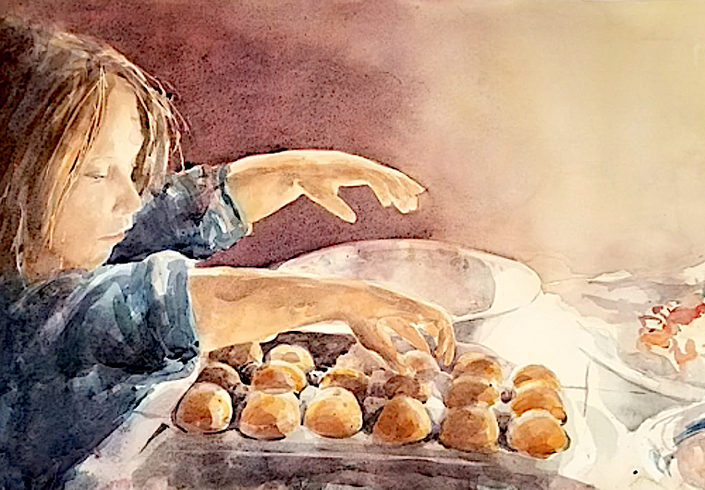 Portraits in Watercolor Part 2 - Interactive 4 week session
Feb 16- March 16 (4 week course) includes live meetings, painting reviews, Q&A sessions painting reviews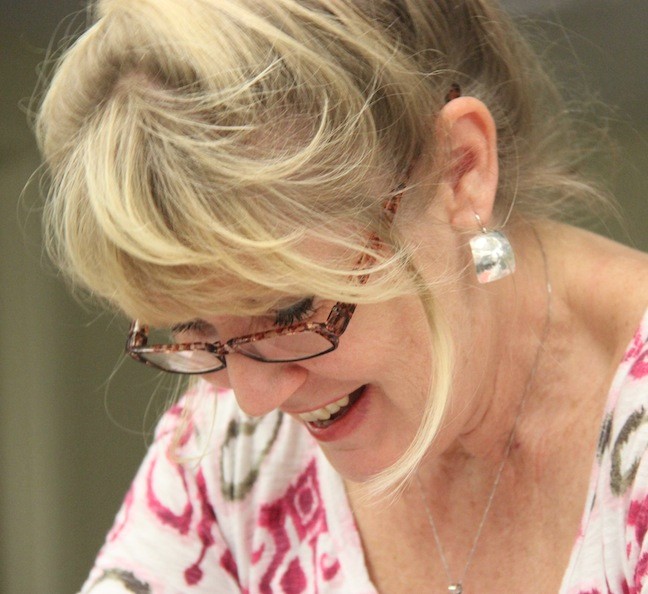 $245
Your Instructor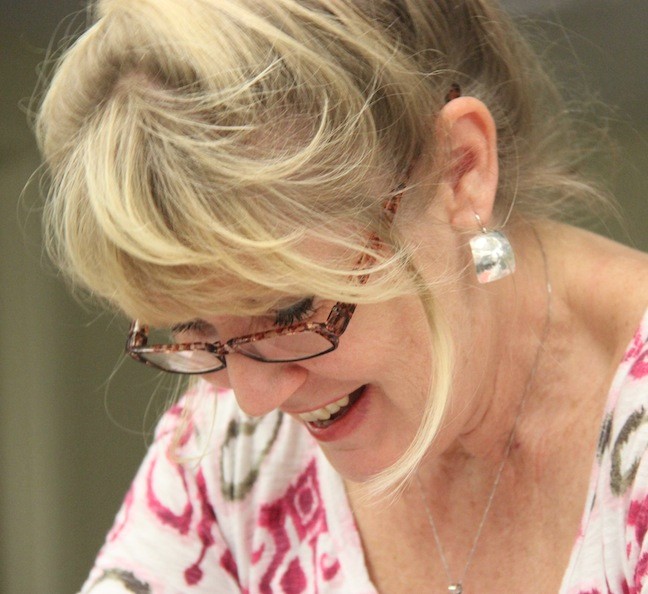 Birgit O'Connor, is a signature member of CWA-M, LWS-M, NWWS, and is an award winning artist, judge, juror and author of the top-selling North Light books " Watercolor in Motion""Paint Watercolor Flowers" and "Watercolor Essentials" along with being included in three other titles. Known for her original paintings and inspirational teaching style. In 2019, she is expanded into portraits which have been well received into international shows. Currently Birgit has reduced here busy traveling schedule so she can continue to develop and build her online courses. She has been included in over 60 national and international publications, the New York Times, SF Gate,Artist Magazine and Watercolor Artist Magazine INK in New Mexico, in the United States, Dobry Zank, (publication in Poland) "L'Art de l'Aquarelle in France. Her memberships include Cambridge Who's Who, Who's who in America and Who's who in American woman. In 2018 she launched a Podcast "The World of Watercolor Painting" to help support and encourage artists from around the world (available on your favorite podcast app). www.birgitoconnor.com
What Students say
"Every course is so rich in learning experiences as well as being just so much fun to see what a brush and paint can do in my hands. :-) ;-) " Gail Gabriel

"This is my 6th course with Birgit in 6 months. What does that say about her instruction? Incredible, as I have been painting for only 14 months and she has brought me so far in just 6." Tina Mewhinney TX

"Your classes are addicting!! LOL" Gay Weston San Diego CA
"The way you teach, I feel I can paint anything...thank you" Gudrun Johnson