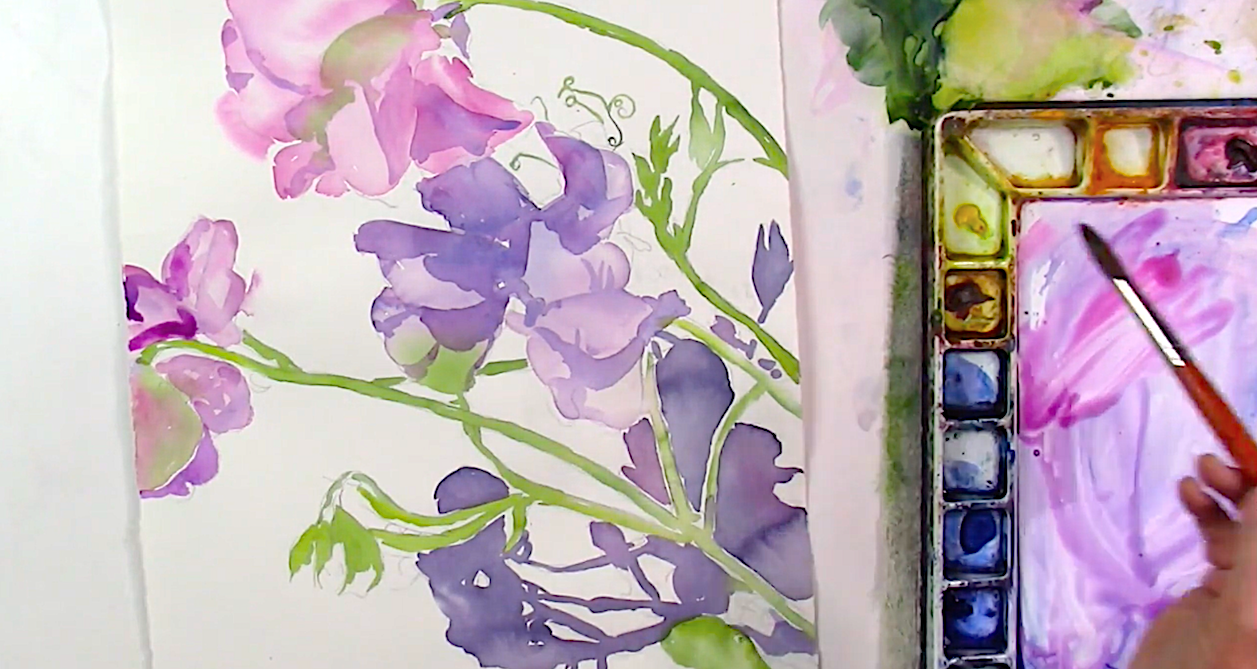 Independent learning
Go at your own pace with an Independent learning, pick and choose your courses with lifetime access.
Birgit O'Connor, is a Master artist and a signature member of M-NWWS, (Northwest Watercolor Society) M-CWA, (California Watercolor Association) M-LWS (Louisiana Watercolor Society).
She is an award winning artist, judge, juror and author of the top-selling North Light books " Watercolor in Motion""Paint Watercolor Flowers" and "Watercolor Essentials" along with being included in three other titles. Known for her original paintings and inspirational teaching style. In 2019, she is expanded into portraits which have been well received into international shows. 
Publications include the New York Times, SF Gate,Artist Magazine and Watercolor Artist Magazine INK in New Mexico, in the United States, Dobry Zank, (Poland) "L'Art de l'Aquarelle (France). Her memberships include Cambridge Who's Who, Who's who in America and Who's who in American woman.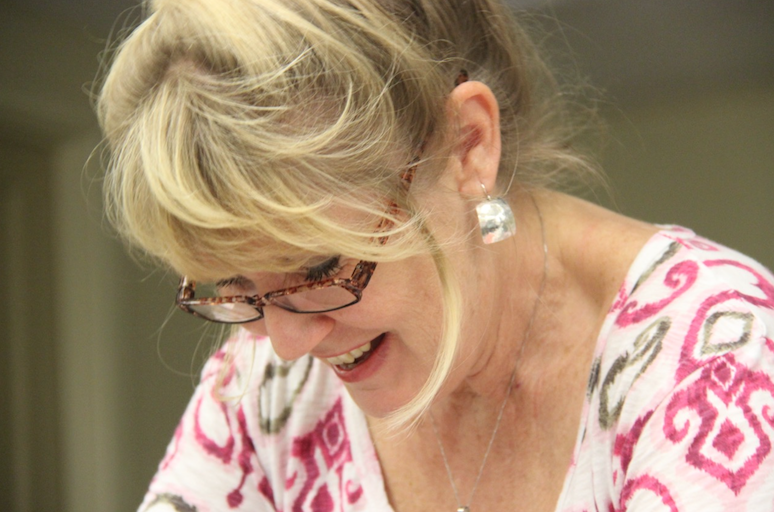 The Holidays are coming
eGift Cards
How it works
Choose the amount Click here
Add your name then the RECIPIENT's name and email address.
Click SEND NOW or at a FUTURE DATE.
An email will be sent to the recipient
How to Redeem
Online Course: The student can choose any course, they simply email the course title, voucher code, and name, to be manually processed by the admin.
Online Store: To redeem for brushes, digital downloads visit my store on my home website, then enter the voucher code at checkout.
Purchase eGift Card - Click here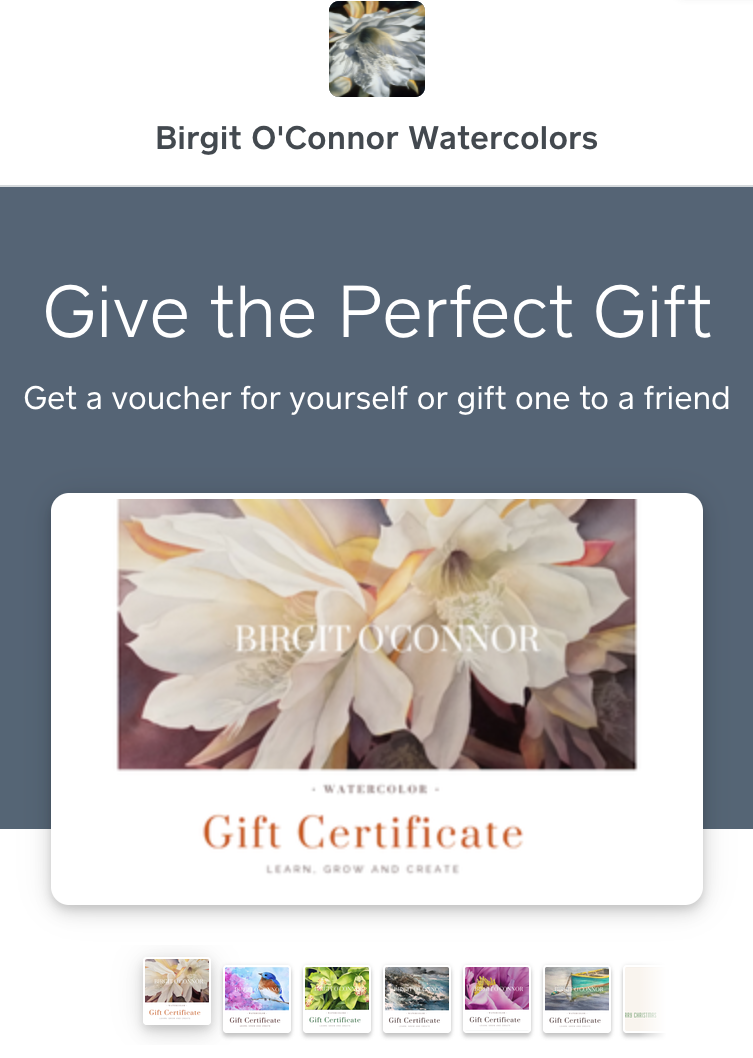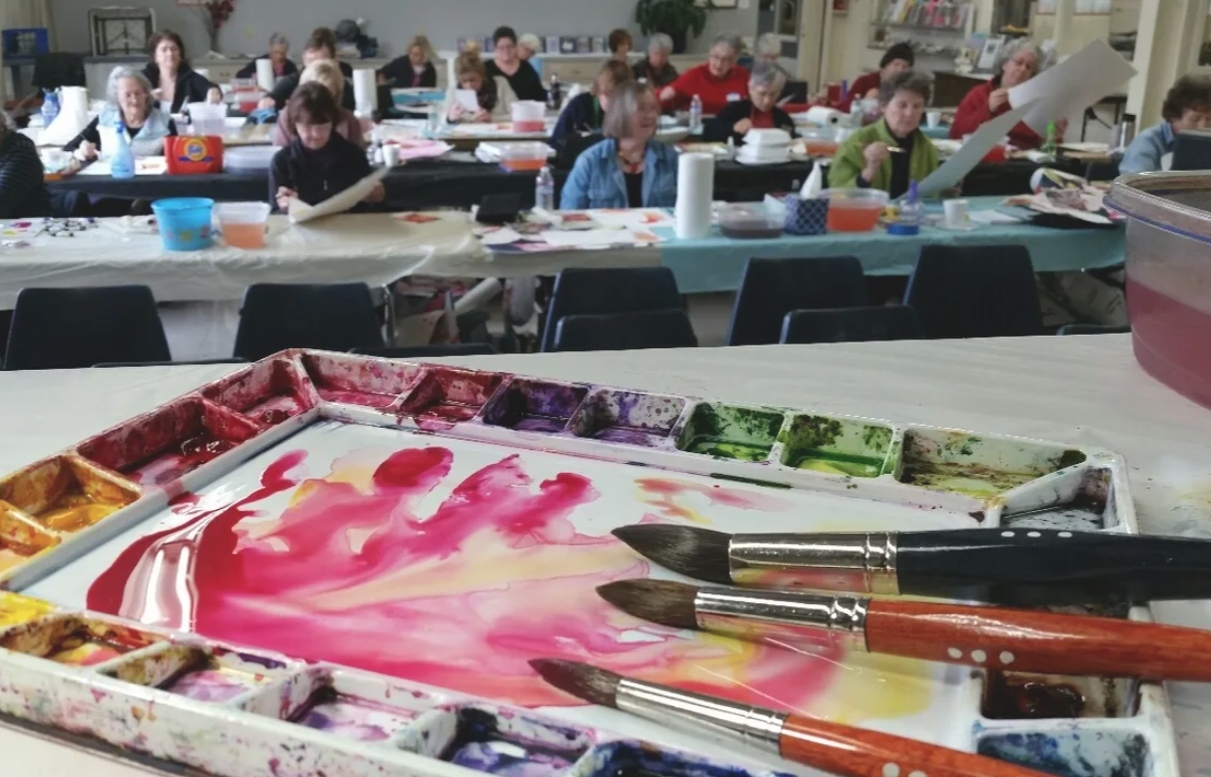 What Students say
"I just wanted to say that I think YOU ARE AMAZING!!! I can't even imagine how you pull all this together! The paintings and lessons are of course spectacular on the one hand, and all the computer stuff...getting it to work as well as all the responses...Great Scott!! I don't know how you keep up with it all!! You are so inspiring and constantly coming up with new ways to use your creativity!! It is always a joy to watch your magic with color and light! Geez!! Wow!! Thank you! I am loving the class, I think your teaching style and helpful comments are delightful and very instructive. Great job!!". Lisa Perry AR
"Thank you for clear and organized instruction. The combination of interactive live introductions, check-ins, of the review of work and feedback and excellent instructive videos to view at our own pace were all most helpful. In addition, your presentation, as always, is full of humor, great attitude and generous humanity. Your love of family, nature, place, art and service are values that can be felt in our exchanges throughout the workshops. You so carefully review each student's work and offer suggestions for improvement while also praising efforts and successful techniques and encouraging and inspiring your students. You are an amazing artist, instructor and human being. Thank you for the knowledge you share, the effort and time you devote to teaching all of us, your relaxed yet professional style, your ease of laughter and your generosity of spirit. What a memorable experience! Warm regards", Ginger Lang
Check your inbox to confirm your subscription